Tour de Lujo Peru una Aventura Autentica
Lima - Cuzco - Valle Sagrado - Pisac Ruinas Hike - Ollantaytambo
11 días / 10 noches.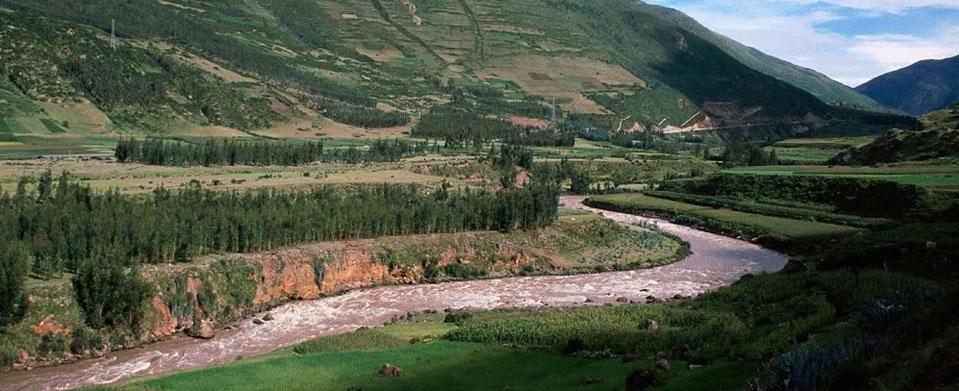 ITINERARIO
Día 1. LIMA
Llegada a Lima, recepción en el aeropuerto y traslado al hotel, a una mansión de la epoca colonial.
Día 2. CUZCO (D)
Después del desayuno, traslado al aeropuerto para tomar el vuelo a Cusco, la antigua capital Inca. Después de una hora de vuelo, recepción y traslado a su hotel, el Novotel 4 *. Día libre para relajarse y aclimatarse a la altitud.
Hotel El Novotel | Comidas: D
Día 3. CUZCO (D)
Después del desayuno, una excursión a pie guiada privada de la ciudad de Cuzco, incluyendo la Plaza de Armas, la Catedral y el Koricancha o Templo del sol. Después de un almuerzo típico, iremos a ensillar los caballos para visitar Sacsayhuaman y las ruinas de los alrededores de Cuzco a caballo. Retorno al Cusco.
Comidas: D
Día 4. CUZCO - VALLE SAGRADO-PISAC RUINAS CAMINATA-OLLANTAYTAMBO (D & A)
Después del desayuno, una excursión privada de día completo a Urubamba, el Valle Sagrado de los Incas y el antiguo mercado de la ciudad inca de Pisac, fundada durante la época colonial, y situado a los pies de una colina coronada por los restos de una antigua ciudad Inca . Los domingos, martes y jueves, los indios realizan el trueque de sus productos en la plaza principal y artesanos de todo el área venden mantas tejidas de lana de alpaca y ponchos, mates grabados, reproducciones de antigüedades, joyas, etc. Los domingos, también es el lugar de encuentro para Los alcaldes de todos los pueblos de la región, vestidos con sus trajes típicos para asistir a misa. En Pisaq caminaremos directamente a las ruinas en lo alto de la ciudad. Su vehículo privado lo recogerá en la parte superior donde se traslado hacia el valle para el almuerzo en Urubamba. La visita se realizará a Ollantaytambo donde se puede caminar hasta la cima como las ruinas fueron construidas por una ladera. Esta es la única ciudad inca que no fue derrotado por los españoles y la oportunidad de explorar las ruinas antes de ir al Sol y Luna Lodge and Spa en su propio bungalow. Relajarse y disfrutar de los alrededores del lodge.
Comidas: D & A
Día 5. Huchuyqosqo CAMINATA (D & A)
Después del desayuno, traslado privado al pueblo de Lamay. Llegada y comenzar la caminata hasta el sitio fascinante donde vivía el jefe Inca Viracocha. Camine por el puente en Lamay y continuar en el camino detrás de las casas. Usted puede ver el camino que sube a la colina y que incluso podría ver una parte de las ruinas de alto por encima de ti. Se trata de una caminata de avanzada. Le tomará aproximadamente dos horas y media para llegar a las ruinas y desde allí se tiene una vista maravillosa hacia el valle del Urubamba y de los pueblos de Lamay y Calca. La momia que fue encontrada aquí se dice que fue Viracocha. Las ruinas son de piedra y parte de adobe y de especial interés es la presencia de los apoyos horizontales de madera dentro de las esquinas de algunos de los edificios. Hay una delgada 'kallanka', gran salón, algunos 40 metros de largo, una gran explanada, donde se celebraron ceremonias, y muchas terrazas. Algunas de las casas son "post-inca", y otros al estilo inca, y hay un depósito de estilo español. Bajando a Calca tomará alrededor de tres horas. La ruta comienza, donde tendrá que cruzar un pequeño arroyo. En el valle detrás de usted puede seguir por este camino pequeño a Calca. Llegada a Calca y traslado privado al Hotel Pakritampu en la ciudad de Urubamba. Tarde libre.
Hotel Pakritampu | Comidas: D & A
Día 6. CAMINO INCA REAL A MACHU PICCHU (D, A, C)
Despertamos temprano y desayunar para luego embarcarnos en el tren rumbo a Machu Picchu. Abordamos el tren Vistadome, rodeado de impresionantes vistas de las montañas, con picos nevados en la distancia, ya que poco a poco perdemos la elevación y la cabeza en alto bosque nuboso de altura. Nuestro destino, hacia Machu Picchu la ciudad puerta de entrada es Aguas Calientes que sólo accesible vía tren o en avión, y está ubicado entre impresionantes montañas escarpadas cubiertas en bosque nuboso. Inicio del Camino Inca Real, para lo cual partiremos en el tren antes de llegar a Aguas Calientes. Comenzaremos nuestra caminata cruzando un puente colgante sobre el río Urubamba para acercarse al pequeño pero interesante complejo arqueológico Inca de Cachabamba. Después de una breve visita a este sitio, comenzaremos una ascensión de cuatro horas a las ruinas de Wiñay Wayna 2700m/8829 pies, un importante sitio espiritual Inca, y uno de los mejores de todas las ruinas incas. En este punto el camino se une con el Camino Inca principal. Desde aquí vamos a estar caminando sobre pavimento Inca. Los recortes del Camino Inca a través de la cresta por encima de Machu Picchu para finalmente llegar a Intipunku o Puerta del Sol, en 2700m/8829 pies partir de aquí el sendero serpentea cuesta abajo (45 minutos) en la ciudadela perdida de Machu Picchu, en 2400m/7872. Llegada a Machu Picchu y alojamiento en el 4 * Machu Picchu Pueblo Hotel. Este hotel es precioso, ya que tiene muchas características únicas, como chimeneas en la mayoría de las habitaciones, un spa, un jardín de orquídeas y el centro eco, 2 restaurantes, una sauna de eucalipto, mini excursiones, casa de té, ceremonias, osos de anteojos, paseos de orquídeas, tour de colibrí, paseo por la naturaleza, y ubicado en el bosque nublado, pero está muy bien ubicado a poca distancia de la ciudad.
Machu Picchu Pueblo Hotel | Comidas: D, A & C
Día 7. MACHU PICCHU (D, A, C)
Visita guiada privada de un día completo de Machu Picchu, el más espectacular de la ciudad antigua en el mundo. Fue construido por el Inca Pachacutec, y que comprende bloques de piedra colocadas con una precisión magistral, Machu Picchu combina armoniosamente con el paisaje montañoso. Hay muchas teorías acerca de los orígenes detrás de Machu Picchu, pero tres de las ideas más populares incluyen un templo al sol, una fortaleza contra los habitantes de la selva o un santuario para los incas. Esta maravillosa ciudad tiene casas, templos, almacenes, una gran plaza central, todos conectados por caminos y pasos estrechos, y está rodeada de terrazas excavadas en la ladera de la montaña que se utilizaban para la agricultura. Después de la visita, tiempo libre para disfrutar de esta maravilla mágica y espiritual. Almuerzo, cena y alojamiento en el Hotel Sanctuary Lodge en una habitación con vistas, situada justo delante de la ruinas de Machu Picchu sí mismos. Disfrute de la noche tranquila y las instalaciones del hotel.
Hotel Sanctuary Lodge | Comidas: D, A & C
Día 8. MACHU PICCHU - Ollantaytambo (D)
Muy temprado oportunidad para regresar al hotel y disfrutar de un maravilloso amanecer en Machu Picchu. Un poco de reflexión privada antes de regresar para el desayuno. Hoy en día hay guía se proporciona como creemos que Machu Picchu requiere una cierta cantidad de auto-descubrimiento a ser plenamente comprendido. Tome cualquiera de los varios caminos alrededor de diferentes partes del sitio (proporcionaremos un mapa para ayudar a usted), caminata hasta el Wayna Picchu o caminar hasta el puente del Inca. Deje que Machu Picchu se despliegan todos sus misterios para ti, toma en los bosques nublados impresionantes y montañas escarpadas, o admirar la extraordinaria precisión masónica de los antiguos Incas. De cualquier manera, el día de auto-descubrimiento será un día que nunca se olvidará. Regreso al hotel para el almuerzo antes de regresar a Aguas Calientes en bus. Algún tiempo libre para visitar el pintoresco pueblo antes de abordar el tren Vistadome en la tarde para el tren de regreso a Ollantaytambo. Traslado a su hotel, el Sol y Luna.
Hotel el Sol y Luna | Comidas: D
Día 9. PASO A CABALLO EN EL URUBAMBA (D, A, C)
Después del desayuno, inicio de una hermosa ruta a caballo hacia Pichingote, Rio Grande y Pumahuanca donde se puede disfrutar del paseo estimulante que sólo el caballo Perúano de paso puede dar! Visitamos fuera de las comunidades quechuas y conocer a la gente local en un entorno rural natural. Cruzamos el río Urubamba y visitar el antiguo asentamiento de Pichingote, un pequeño pueblo de 6 familias, que dicen ser descendientes inmediatos de los primeros pobladores incas. El pueblo está situado sobre un acantilado y las casas de los habitantes están parcialmente construidos en la roca. Paramos para nuestro picnic-almuerzo en Pumahuanca, un área protegida para preservar su fauna y flora importantes. El paisaje es impresionante. Un paseo relajante para todos los niveles sin escaladas difíciles y un montón de tiempo para tomarse un refresco o fotos memorables. Tiempo de 5-6 horas a caballo real. Regreso al hotel, cena y alojamiento.
Comidas: D, A & C
Día 10. URUBAMBA CANOTAJE (D, A)
Después del desayuno, nos trasladaremos a Pachar para nuestro Rafting, a unos 10 minutos de Ollantaytambo. Después de una reunión informativa técnica y de seguridad, inicio del rafting en rápidos corrientes clase III y IV durante 4 horas. Picnic almuerzo en la ribera del río antes de regresar a Cusco y traslado a su hotel de 4 * Novotel.
Hotel El Novotel | Comidas: D & A
Día 11. CUSCO - LIMA (D, A)
Después del desayuno, traslado al aeropuerto para tomar el vuelo a Lima. Llegada a Lima, disfrutará de una visita guiada privada de Lima colonial y moderna, como la catedral, que data de 1654, la plaza principal, que conserva la fuente original de bronce construido en 1650, y el convento de San Francisco y sus catacumbas. Conocida como la ciudad de los reyes, Lima fue fundada en 1535 por Pizarro y reconstruida en 1991, el mismo año que la UNESCO la declaró Patrimonio de la Humanidad. Una de las pocas ciudades de América del Sur que preservan el pasado colonial, Lima fue sede del virrey español en la época de los colonizadores españoles. El tour incluye una visita a las zonas residenciales de San Isidro y Miraflores, antes de detenerse en Larco Mar para disfrutar de una vista del hermoso Océano Pacífico. Almuerzo en la Casa Moreyra. Traslado por la tarde al aeropuerto para tomar su vuelo internacional.
Comidas: D & A
Fin de nuestros servicios.
Tour de Lujo Peru una Aventura Autentica - El Resumen del Itinerario:
PRICES:

Por favor, contáctenos aquí
Credit Cards Welcome:



QUE ESTA INCLUIDO / NO INCLUIDO
NUESTRA SELECCIÓN DE HOTELES DE LUJO
Para disponibilidad y contactarse con nosotros enviarnos un email a:
info@amazingperu.com
y nosotros le enviaremos el dossier e información completa del viaje correspondiente junto con una cotización de 90 días de duración, con los términos y condiciones. Por favor, tenga en cuenta que tenemos reducciones significativas de precios disponibles para grupos. Todos nuestros
Tours de Lujo
son totalmente privados y salen todos los días. Póngase en contacto con nosotros para obtener más información sobre el itinerario de viaje anterior, o para comenzar a personalizar su propio itinerario hecho a la medida. Todos nuestros itineraries pueden ser personalizados de acuerdo a sus requerimientos.
ALTAMENTE RECOMENDADO POR:
Amazing Perú es una agencia de viajes múltiples y de gestión, con varias oficinas en Perú y una extensa lista de los viajes, que ofrece de todo, desde viajes familiares y viajes de luna de miel de lujo y aventura y excursiones a la selva, para casi cualquier presupuesto
Guía de Viajes Frommers 2023
Muy recomendable, "viaje perfecto" profesional y bien organizado, guías conocedores
Footprint Guide 2023
Los servicios de transporte y alojamientos son de primera categoría, y los guías son flexibles y extremadamente útil
Guía de Viajes Fodors 2023
Amazing Perú (amazingperu.com) tiene más de 20 años de experiencia en la industria de viajes. Tours a Machu Picchu se puede personalizar para incluir el pasaje aéreo, todas las comidas, alojamiento y seguro de viaje, y duran de seis a 14 días. lugares turísticos incluyen Machu Picchu, Cuzco, Valle Sagrado, Lago Titicaca y el Cañón del Colca. Todas las excursiones se embarcan desde Lima y se pueden personalizar para incluir un crucero Amazon, paseos a caballo, rafting, senderismo y ciclismo.
USA TODAY
Move Over, Machu Picchu ­ ¿Cómo los viajeros con discapacidad pueden visitar Machu Picchu
Los Angeles Times
Buscando una aventura de por vida para poner en marcha la vida matrimonial encuentra estas lunas de miel con una diferencia…?
Revista Perfect Wedding
"Experiencia"
Amazing Perú es la empresa líder en Latinoamérica que combina exclusividad, lujo y autenticidad para vacaciones peruanos. Será adaptar un 15 -. Turísticos días para usted que tiene en el Lago Titicaca, el Valle Sagrado, Machu Picchu, Lima, Cuzco, el Cañón del Colca y la selva amazónica
The Travel and Leisure Magazine UK
Amazing Destinations es una empresa de renombre con una impresionante variedad de excursiones únicas…
At Home and Away con Alan Whicker CBE Revista
Machu picchu Mágico:
Una opción para los solteros es pasar la Navidad en una visita guiada de impresionante Machu Picchu y visitar el famoso Lago Titicaca. Amazing Peru ofrece lujosas vacaciones de Navidad en Machu Picchu por el Camino Inca. Los viajeros vuelan a Lima y pasar un día recorriendo el centro histórico de la ciudad. Al día siguiente, vuela a cuzco y estancia en el Hotel Monasterio de cinco estrellas. Excursiones al Valle Sagrado de los Incas y el pueblo colonial de Pisac son parte de la experiencia.
Senderos Guía de Viajes al Aire Libre
"Amazing Peru lleva a las familias en viajes de lujo y confortables en todo el Perú. Tienes programas para Familias de Aventura en el Perú de 12 días para padres con niños mayores de 12 años. Canotaje, kayak y bicicleta por los parajes para inolvidables del Perú como Machu Picchu. Este tour familiar al Perú esta hecho con componentes educacionales. Relajate en las playas del Norte del Perú, explora el lago navegable mas alto del mundo Titicaca, caminatas en el Amazonas, y visita Machu Picchu en este viaje de 16 días. Hecha un vistazo al programa de Viaje para Familias de 12 días de Amazing Perú."
Global Post USA
"
You can fly over Machu Picchu - or take a helicopter ride
Who needs hiking when you can fly? The company Amazing Peruoffers hour-long flight tours right over the Sacred Valley of the Incas. The plane fits a minimum of eight passengers, and it can also be chartered. Passengers fly over Tipon and Pikillaqta, both archaeological sites, Pisaq and the Urubamba Valley, Sacsayhuaman, and, of course, Machu Picchu itself. Flights can be longer or shorter as requested. "
"
You can Om your way through Machu Picchu
Machu Picchu is known as one of the most spiritual lands in the world, so why not go all out and Om your way through its ruins? Amazing Peru offers a seven-day yoga tour where visitors travel from Lima to Cuzco and finally to Machu Picchu, where they stay in the famed sanctuary Lodge hotel right outside of the ruins. They participate in multiple meditation and yoga sessions throughout the trip, but the highlight is a private session smack-dab in the middle of the ruins. Now that is an Om experience worth waiting for."
Yahoo Lifestyle
"A good bird watching site. Private, customized tour to Venezuela, Guyana, Suriname, French Guiana and Trinidad & Tobago"