Ultimate Private Peru Luxury Tour
Lima - Cuzco - Machu Picchu - Lake Titicaca - Amazon
13 days / 12 nights.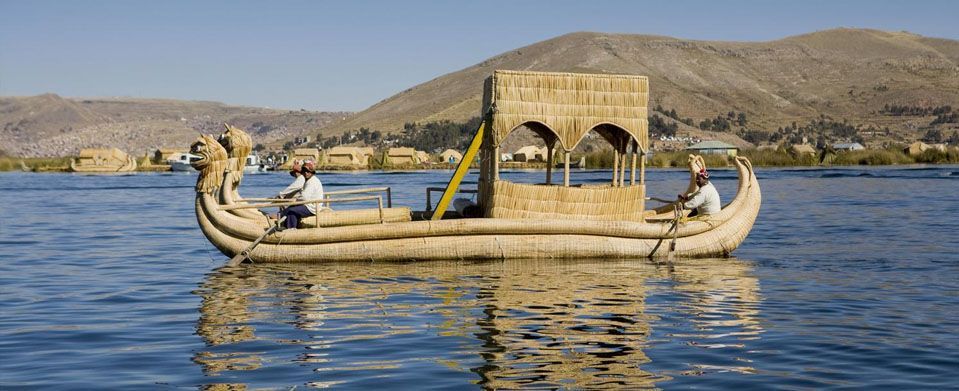 ITINERARY
Day 1. LIMA - no meals today
As you arrive into Lima airport and exit customs and baggage, you will be warmly welcomed by our guide Monica. You will be assisted with your luggage before escorted to your hotel in a private vehicle. Your hotel in Lima will be the 5 star Marriott Hotel complete with sweeping views of the Pacific Ocean. Free evening.
Day 2. LIMA (All meals)
After a delicious breakfast with spectacular views of both Lima and the Pacific Ocean, you will be met again by your guide Monica as you start your private visit of colonial and modern Lima, starting in the centre of this vibrant, metropolis. The tour will include a visit of the cathedral, dating from 1654 which still houses the remains of the conquistador Pizarro in the foyer; the Main Square, with the original bronze fountain built in 1650, the Government Palace where the President has his official residence and the San Francisco Convent, with its famous catacombs.

Lima, known as the city of the kings, was founded in 1535 by Pizarro and after several devastating earthquakes was rebuilt in 1991; the same year that UNESCO declared Lima a world heritage site. One of the very few South American cities that preserve the colonial past, Lima was home to the Spanish viceroy during the time of the Spanish colonial power. The tour will continue with a visit to the residential areas of San Isidro and Miraflores, before stopping at La Rosa Nautica for a delicious lunch. This seafood restaurant is popular with affluent Limenos as well as international visitors but may be substituted for any other restaurant of your choice. After lunch, you shall enjoy a private visit to the Larco Herrera Museum, one of the finest private museums in Peru. With a fabulous collection of artefacts of the northern cultures particularly of the Mochica culture. The museum was founded in 1926 in Trujillo but was transferred in the 1950's to Lima. There is a room of mummies, textiles (including a Paracas cloak over 2000 years old), and several gold and silver vaults. Return to your hotel. Complimentary massage for two at the Spa.

Tonight, you will enjoy dinner at Astrid and Gaston, the flagship restaurant of one of the best chefs in Latin America. Alternatively, we can arrange dinner at the spectacular Huaca Pucllana restaurant located adjacent to a pre-Inca pyramid.
Meals: All mealsL
Day 3. LIMA - CUZCO (All meals)
After breakfast, with boarding passes in hand, you will be driven to the airport for your quick-check-in and brief one hour flight to Cuzco, the ancient Inca capital of the Incas. In Cuzco, you will be warmly welcomed and assisted with your luggage before your short private drive to the exclusive deluxe five star Monasterio Hotel.

Welcome drink and check-in to your room which will be oxygenated to help you relax and sleep more comfortably in the high altitude setting of Cuzco (11,600ft above sea level). Some time to relax before a recommended light lunch in the hotel restaurant.

In the early afternoon, you will be met by our leading tour guide of Cuzco, Jaime Vasquez who with over 20 years of experience will guide you on an incredible tour of Cuzco including the Qoricancha temple or temple of the Sun, the Inca fortress of Sacsayhuaman overlooking Cuzco city, Qenko, Tambomachay and Puka Pukara. Your private driver will be with you at all times as you visit each part of this fascinating and ancient city. Return to the hotel in the evening. For dinner, we have suggested the marvelous Gourmet MapCafe restaurant a short walk from your hotel.
Monasterio Hotel | Meals: All meals
Day 4. SACRED VALLEY - PISAC - OLLANTAYTAMBO (All meals)
After breakfast at your hotel, Jaime your guide will again meet with you for the start of a full-day's excursion to the beautiful Urubamba, the Sacred Valley of the Incas, situated between Pisac and Ollantaytambo. It is an exceptionally fertile valley that was and remains the larder of Cuzco. You will visit the village of Pisac, founded during colonial times, and set at the foot of a hill crowned by the remains of an ancient Inca city. On Sundays, Tuesdays and Thursdays, you will witness Indians bartering their products in the main square and artisans from around the area sell their woven alpaca wool blankets and ponchos, engraved gourds, antique reproductions, jewellery, etc. Lunch will be at the splendid Huayoccari Hacienda, overlooking the Sacred Valley and which dates back to the seventeenth century. The hacienda is owned by one of the most prominent landowners in the Sacred Valley and is home to beautiful gardens producing native ingredients that are used in the restaurant's kitchen. These include corn, quinoa, fruit and aromatic herbs. Enjoy a set meal in this marvellous country residence before continuing your trip to Ollantaytambo, the only Inca town that was not defeated by the Spanish with an opportunity to explore the ruins which tower above. You will then return to Cuzco after this full day with wonderful memories of the heart of the Inca land. Arrival to your hotel for dinner and accommodation.
Meals: B, L & D
Day 5. CUZCO - MACHU PICCHU (All meals)
Today you will have an early start and enjoy breakfast before your private chauffeur will take you to Poroy Railway Station in time for the boarding of the Luxury Hiram Bingham train to Aguas Calientes. The train will depart at 09.00am for the 3 ½ hour journey and you will enjoy the company of fellow travellers and guides onboard this luxury train complete with 1920s styled Pullman carriages. Each carriage has been furnished in polished wood and brass with large comfortable armchairs.

The bar car is the perfect place to enjoy a cocktail accompanied by live Peruvian music. On the way to Machu Picchu, the bartender will show you how to make a traditional Pisco Sour.

The observation car is furnished with large cushioned seats, making it the perfect place to sit, relax and watch the Peruvian landscape unfold as you gently ride towards Machu Picchu. A hearty brunch will be served on-board before you arrive to Aguas Calientes train station, gateway to the lost city of the Incas.

As you disembark, you will be assisted with your luggage and welcomed to take the short walk to the bus terminal where a private bus will be waiting for all Hiram Bingham passengers. The short ride up to Machu Picchu will meander through breathtaking mountain scenery up to the ancient Inca citadel. At the very entrance to Machu Picchu, your hotel, the Sanctuary Lodge hotel is located. Welcome and check in to your room. Shortly after, your guide Jaime will again lead you on a private guided tour of Machu Picchu, the most spectacular ancient city in the world. Built by the Inca Pachacutec, and comprising stone blocks fitted with masterful precision, Machu Picchu harmoniously blends into the mountain landscape. There are many theories as to the origins behind Machu Picchu but three of the most popular ideas include a temple to the sun, a fortress against the jungle inhabitants or a sanctuary for the Incas. This fabulous city has houses, temples, warehouses, a large central square, all connected by narrow roads and steps, and is surrounded by terraces cut into the mountain side which were used for agriculture. Dinner and accommodation at the Machu Picchu Sanctuary Lodge.
Sanctuary Lodge Hotel | Meals: All meals
Day 6. MACHU PICCHU - CUZCO (All meals)
Today you will enjoy a free day in Machu Picchu with an opportunity to see the site at sunrise. Time for some private reflection before returning for breakfast. Today no guide is provided as we feel that Machu Picchu requires a certain amount of self discovery to be fully understood. Take any of the several paths around various parts of the site, trek up to Wayna Picchu or walk down to the Inca's bridge. Let Machu Picchu unfold all its mysteries for you, take in the breathtaking cloud forests and jagged mountains, or marvel at the extraordinary Masonic precision of the ancient Incas. Either way, your day of self discovery will be a day never to be forgotten. Return to your hotel for lunch. Afternoon tea will be served before taking the private Hiram Bingham bus down to Aguas Calientes in time for the return Luxury Hiram Bingham train to Cuzco. You will enjoy dinner and cocktails onboard before arriving back to Cuzco. Welcome and private drive back to your hotel, the exclusive deluxe five star Monasterio Hotel.
Meals: All meals
Day 7. CUZCO - PUNO (All meals)
After early breakfast, we bid farewell to Cuzco and take a short drive in a private car to the railway station for the first class Andean Explorer train to Puno (Mondays, Wednesdays and Saturdays only). The train will depart Cuzco at 08.00am and make its way across the Altiplano enjoying marvellous view en route. You shall enjoy lunch on-board this very comfortable train whilst witnessing the life high up in the Andes. A stop will be made at the highest point, La Raya (4310m, 14172 ft above sea), where you may disembark to take some photographs. Arrive into Puno station at 6pm where you will disembark and have assistance with your luggage. Your driver will welcome you to Puno and drive you to your hotel, the Libertador, located on a small island with commanding views over majestic Lake Titicaca.
Dinner and accommodation at your hotel.
Libertador Hotel | Meals: All meals
Day 8. ISLANDS OF LAKE TITICACA (All meals)
After breakfast, your guide will introduce himself to you and escort you to the port, a short drive from your hotel. Here you will board the motorised yacht to start your full day's excursion to the islands of Uros and Taquile. Your first stop will be to the communal islands of Uros, otherwise known as the reed islands, whose islands are made entirely of tortora reeds and home to a small community dating back to a pre-Inca culture. You will appreciate how these people toil out an existence on such a remote setting complete with its own school.

After the visit, boarding of the yacht as you continue your trip to the Island of Taquile whose inhabitants are more closely related to the Aymara people of Bolivia than the Quechua Incas of Peru. You will enjoy a walk on the islands and visit the main town square where you will have time to enjoy your lunch box whilst appreciating the fine views of Lake Titicaca. After lunch, some free time to enjoy the local ambience before returning to Puno on-board your yacht and return to your hotel the Libertador. Dinner and accommodation at your hotel.
Libertador Hotel | Meals: All meals
Day 9. PUNO - JULIACA - CUZCO (Breakfast)
After breakfast, you will be met by your guide for the escorted ride out to the Silluastani towers on the outskirts of Puno. These ancient funereal towers are from pre-inca times and are examples of the most ancient cultures found on the altiplano. After a guided excursion of the site, continue onto Juliaca airport with boarding passes in hand for your return flight back to Cuzco. Transfer to your hotel, the Monasterio.
Monasterio Hotel | Meals: B
Day 10. CUZCO - PUERTO MALDONADO - POSADAS AMAZONAS (All meals)
After early breakfast, we bid farewell to Cuzco and take a short drive in a private car to the airport for the flight to Puerto Maldonado. Arrival to Puerto Maldonado. Reception and transfer to the Tambopata river port in Puerto Maldonado. Puerto Maldonado is situated at the confluence of the Madre de Dios and Tambopata Rivers. Its principal activities are gold mining, Brazil nut collecting, timber extraction, agriculture and ecotourism. After a brief survey of the town you will depart on a 1 hour ride via Infierno road, followed by a 30 minute boat journey by motorized canoe to your lodge. Depending upon your arrival time, you will have a boxed lunch aboard the boats or have lunch upon arrival at the lodge. During your voyage you may see bird such as: Black Skimmer, Pied Lapwing, Capped Heron, Jabiru Stork, Roadside Hawk, and several species of kingfishers. After arrival, you will unpack and unwind. A short orientation and a complete briefing on the lodge before your afternoon activity, a short trek into the Amazon Rainforest. Return for dinner.
Meals: All meals
Day 11. POSADAS AMAZONAS (All meals)
Early wake at dawn for a visit to an oxbow lake. After an early breakfast, departure fifteen minutes from the lodge by boat followed by a 30 minute walk to the lake shore. From here you will take a long, easy canoe ride around the lake looking for giant river otters, turtles, hoatzin, and wading birds. The giant river otters that are seen here belong to a resident family of nine. Return to the lodge for lunch before embarking on your afternoon outing inot the rainforest. Return to the lodge for dinner and overnight. Optional night walk to look for amphibians and insects
Meals: All meals
Day 12. POSADAS AMAZONAS (All meals)
After an early breakfast a visit to the nearby clay licks. Only a ten minute walk from the lodge, but next to the river. The variety of parrots that visit this clay lick is considerably different than the one inside the forest that you will visit later in the day. Some of the large macaws, like the red and green macaw, and larger parrots, like mealy and yellow crowned Amazons visit this lick, as well as the smaller parrots and parakeets. From the blind that is constructed next to this lick, great pictures can be taken of these wonderful birds. You will also have a good opportunity to spot other wildlife, as active at this time of the day is the highest in the jungle. When the activity dies down, you will visit a small parakeet clay lick that is a 45 minute walk away. Dozens and sometimes hundreds of Blue Headed Parrots, Orange-Cheeked Parrots, Cobalt-winged parakeets, and sometimes even the rare Rock Parakeet congregate here on clear days to ingest the clay. This congregation creates a riotous and colourful wildlife spectacle where the greens, oranges, reds and blues of the parrots dance around the bank. At times, this spectacle can last for hours. After lunch, you will have a walk through a trail in primary forest with a community member and your naturalist guide who will explain general aspects of rain forest ecology and natural history, each with their own contrasting viewpoint. Return to the lodge.
Meals: All meals
Day 13. POSADAS AMAZONAS - LIMA (Breakfast & dinner)
After an early breakfast, depart by boat back to the city of Puerto Maldonado, directly to the airport, for your return flight back to Lima and transfer to your hotel, the Miraflores Park.

At check-in you will receive a welcome drink before being shown to your room. Free evening. Dinner at a recommended restaurant including roundtrip transportation.
Miraflores Park Hotel | Meals: B & D
End of our services.
Ultimate Private Peru Luxury Tour - Itinerary Overview:
PRICES:

Please Contact Us Here
Credit Cards Welcome:



WHAT IS INCLUDED / NOT INCLUDED
For current availability contact us at
info@amazingperu.com
and we will send you the relevant trip dossier along with a 90 day fixed quote, terms and conditions. Please bear in mind that significant price reductions are available for groups. All our Luxury Tours are fully private and depart daily. Contact us for more information regarding the above tour, or to begin customizing your own itinerary.
"Well-run multipurpose agency, with several offices in Peru with an extensive roster of trips, from family and honeymoon to luxury trips..."
Frommers Guides 2023
"Highly recommended, professional and well-organized, 'perfect tour', knowledgeable guides"
Footprint Handbook 2023
"Transportation services and accommodations are top-notch, and the guides are flexible and extremely helpful"
Fodor's Guides 2023
"
Amazing Peru
has more than 20 years of experience in the travel industry. Tours to Machu Picchu can be customized to include airfare, all meals, accommodations and travel insurance, and last from six to 14 days. Amazon cruises, horseback riding, river rafting, hiking and biking throughout Machu Picchu, Cuzco, Sacred Valley, Lake Titicaca..."
USA TODAY
"Move Over, Machu Picchu - How disabled travelers can tour Machu Picchu."
Christoper Reynolds
"Looking for an adventure of lifetime to kick-start married life? Consider these honeymoons with a difference… "
Perfect Wedding Magazine
"Experience"
Amazing Peru is the leading company in Latin America that combines exclusivity, luxury and authenticity for Peruvian holidays. It will tailor a 15- days tour for you that takes in Lake Titicaca, the Sacred Valley, Machu Picchu, Lima, Cuzco, Colca Canyon and the Amazon rainforest."
The Travel and Leisure Magazine UK
"A reputable firm with an impressive variety of unique excursions… "
At Home and Away with Alan Whicker CBE Magazine
Spend Christmas on a guided tour of breathtaking Machu Picchu and visit famous Lake Titicaca. Amazing Peru offers luxury Christmas vacations in Machu Picchu along the Inca Trail...
Trails Outdoor Travel Guide
"Amazing Peru takes families on both luxury and affordable tours throughout Peru. Children 12 and older are welcome to come along on the 12-day Peru Family Adventure Tour. Raft, backpack, kayak and bike through some of Peru's most unforgettable sights including Machu Picchu. The Family Tour to Peru is tailored for children younger than 12 years of age with an educational component. Relax on Peru's northern beaches, explore the high-altitude Lake Titicaca, trek through the Amazon, and visit Machu Picchu on this 16-day journey. Check out Amazing Peru's 12-day Family Tour."
Global Post USA
"
You can fly over Machu Picchu - or take a helicopter ride
Who needs hiking when you can fly? The company Amazing Peruoffers hour-long flight tours right over the Sacred Valley of the Incas. The plane fits a minimum of eight passengers, and it can also be chartered. Passengers fly over Tipon and Pikillaqta, both archaeological sites, Pisaq and the Urubamba Valley, Sacsayhuaman, and, of course, Machu Picchu itself. Flights can be longer or shorter as requested. "
"
You can Om your way through Machu Picchu
Machu Picchu is known as one of the most spiritual lands in the world, so why not go all out and Om your way through its ruins? Amazing Peru offers a seven-day yoga tour where visitors travel from Lima to Cuzco and finally to Machu Picchu, where they stay in the famed sanctuary Lodge hotel right outside of the ruins. They participate in multiple meditation and yoga sessions throughout the trip, but the highlight is a private session smack-dab in the middle of the ruins. Now that is an Om experience worth waiting for."
Yahoo Lifestyle
A Private, customized tour to Venezuela, Guyana, Suriname, French Guiana and Trinidad & Tobago. "Any traveler with a well-developed sense of adventure will be rewarded with an incredible experience on this journey to a birding paradise designed and operated by Amazing Peru."
"Savoring a taste of Uruguay's acclaimed wine region - An outstanding experience"