What make us different
Amazing Peru brings clients from all over the world. Take a look at why customers prefer Amazing Peru:
We are the Travel Specialists
Hundreds of tour programmes and a huge variety of unique excursions from escorted fixed-date departures for both cultural and adventure packages, 5* VIP private tours with the most luxurious hotels in Latin America, discounted student tours, family packages, mountaineering and trekking expeditions around the whole of South America as well as special interest tours ranging from archaeological trips to bird watching tours. We customise tours for individuals, small and large groups, travel agencies and corporations worldwide.
Best Travel Advise
Our travel consultants have travelled extensively and have been in the places where you want to go. In this way, you will have the exact kind of help you require from traveled, knowledgeable experts to give you, the customer, the very best choice. Language skills are essential in providing personal assistance to all our customers, which is why we have English, German, Hungarian and Spanish speakers as permanent members of staff.
Excellent Value
"Unbeatable prices for the best services"
Due to long-standing relations in the travel industry and the business generated by our network of offices, Amazing Peru is able to contract hotels, flights and services at highly competitive rates. This buying power ensures that Amazing Peru's holiday arrangements represent excellent value for money whether you select to travel on an escorted trip or on a tailor-made itinerary. Amazing Peru specialist tour consultants will be happy to explain to you the details of what your tour price will include.
Sustainable Tourism
Not only does Amazing Peru want to take you to the very farthest corners of Latin America but we want to do so in a way that preserves the local environment and the communities we promote. This way the world's most exciting regions will stay that way for generations to come. For that reason, we are proud supporting members of STI (Sustainable Travel International-a non profit organization based in the US) whose mission is to promote sustainable development and eco-friendly travel by providing programs that help travelers and travel-related companies protect the environment, socio-cultural and economic needs of the places they visit, and the planet as a whole.
For further details, see our Responsible Tourism policy.
Smallest Groups
All our escorted groups are small, with a maximum of 10 people. We feel that small groups provide a better social experience and in many cases are essential to preserve the integrity of the more remote places that we visit.
Leadership
For a successful trip, we believe that the right kind of leadership is one of the most important factors, especially in countries where the language and culture is so very different from our own. Our leaders are carefully selected to ensure that you are in the best hands, leaving you free to sit back, relax and enjoy your holiday. All our leaders are friendly, local people chosen for their love of travel, their invaluable love to their culture, personal knowledge and their resourcefulness to solve any situation during the trip, probably without you even noticing that there was one. If you choose to travel on one of our escorted tours, you'll be accompanied by one of our specialist Amazing Peru tour leaders.
Leader in the Travel Industry
Amazing Peru is growing 500% every year, and 2005 promises to bring with it a new round of exciting challenges with the expansion of Amazing Peru around Latin America.
Our new website features, as well as our new and unique programmes, an increase in the number of destinations, making Amazing Peru unique.
Our Staff
Experienced guides, local operational offices and a 24 hour operations staff working for you, and caring for every minor detail is what is behind the incredibly successful growth of Amazing Peru.
Our staff are one of our key assets, and are very carefully selected and trained to ensure that your trip is as trouble-free and enjoyable as possible. Regardless of their position, all our staff shares a passion for travel.
Other companies often claim that the independent outfitters to whom they subcontract their business are "their own offices." The difference with Amazing Peru is that we have our own company owned network of offices around the whole of Latin America.
We recognize our success as an organization is best achieved through cooperation and team work.
Travel with the support of our company's network and assurance that you will have an unforgettable holiday.
Quality Control
Amazing Peru Quality Control Management ensures the best services for our customers by constantly monitoring the high quality standards required by our company, and where necessary refining particular services. In this way, we surpass all our client's expectations.
We are continuously implementing higher standards and continuously improving at all times.
We constantly strive to improve the quality and effectiveness of our products and services by innovation and by always being open to change.
Our Mission Statement
Our priority is to satisfy every customer, every time, through outstanding, personalized service! And we are constantly evaluating how we can improve this experience.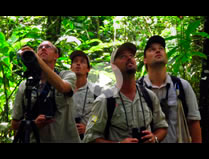 Delivering unforgettable experiences. For us "anything is possible"
"Well-run multipurpose agency, with several offices in Peru with an extensive roster of trips, from family and honeymoon to luxury trips..."
Frommers Guides
"Highly recommended, professional and well-organized, 'perfect tour', knowledgeable guides"
Footprint Handbook
"Transportation services and accommodations are top-notch, and the guides are flexible and extremely helpful"
Fodor's Guides
"
Amazing Peru
has more than 20 years of experience in the travel industry. Tours to Machu Picchu can be customized to include airfare, all meals, accommodations and travel insurance, and last from six to 14 days. Amazon cruises, horseback riding, river rafting, hiking and biking throughout Machu Picchu, Cuzco, Sacred Valley, Lake Titicaca..."
USA TODAY
"Move Over, Machu Picchu - How disabled travelers can tour Machu Picchu."
Christoper Reynolds
"Looking for an adventure of lifetime to kick-start married life? Consider these honeymoons with a difference… "
Perfect Wedding Magazine
"Experience"
Amazing Peru is the leading company in Latin America that combines exclusivity, luxury and authenticity for Peruvian holidays. It will tailor a 15- days tour for you that takes in Lake Titicaca, the Sacred Valley, Machu Picchu, Lima, Cuzco, Colca Canyon and the Amazon rainforest."
The Travel and Leisure Magazine UK
"A reputable firm with an impressive variety of unique excursions… "
At Home and Away with Alan Whicker CBE Magazine
Spend Christmas on a guided tour of breathtaking Machu Picchu and visit famous Lake Titicaca. Amazing Peru offers luxury Christmas vacations in Machu Picchu along the Inca Trail...
Trails Outdoor Travel Guide
"Amazing Peru takes families on both luxury and affordable tours throughout Peru. Children 12 and older are welcome to come along on the 12-day Peru Family Adventure Tour. Raft, backpack, kayak and bike through some of Peru's most unforgettable sights including Machu Picchu. The Family Tour to Peru is tailored for children younger than 12 years of age with an educational component. Relax on Peru's northern beaches, explore the high-altitude Lake Titicaca, trek through the Amazon, and visit Machu Picchu on this 16-day journey. Check out Amazing Peru's 12-day Family Tour."
Global Post USA
"
You can fly over Machu Picchu - or take a helicopter ride
Who needs hiking when you can fly? The company Amazing Peruoffers hour-long flight tours right over the Sacred Valley of the Incas. The plane fits a minimum of eight passengers, and it can also be chartered. Passengers fly over Tipon and Pikillaqta, both archaeological sites, Pisaq and the Urubamba Valley, Sacsayhuaman, and, of course, Machu Picchu itself. Flights can be longer or shorter as requested. "
"
You can Om your way through Machu Picchu
Machu Picchu is known as one of the most spiritual lands in the world, so why not go all out and Om your way through its ruins? Amazing Peru offers a seven-day yoga tour where visitors travel from Lima to Cuzco and finally to Machu Picchu, where they stay in the famed sanctuary Lodge hotel right outside of the ruins. They participate in multiple meditation and yoga sessions throughout the trip, but the highlight is a private session smack-dab in the middle of the ruins. Now that is an Om experience worth waiting for."
Yahoo Lifestyle
A Private, customized tour to Venezuela, Guyana, Suriname, French Guiana and Trinidad & Tobago. "Any traveler with a well-developed sense of adventure will be rewarded with an incredible experience on this journey to a birding paradise designed and operated by Amazing Peru."
"Savoring a taste of Uruguay's acclaimed wine region - An outstanding experience"