Peru Adventure & Cuisine
After breakfast, transfer from your hotel to the airport for your one hour flight to Cusco. Arrive Cusco and transfer to the 3*
Casa San Blas Hotel
. Rest, relax, and enjoy the city
Lima - Cusco - Urubamba River - Inca Trail - Machu Picchu
10 days / 9 nights.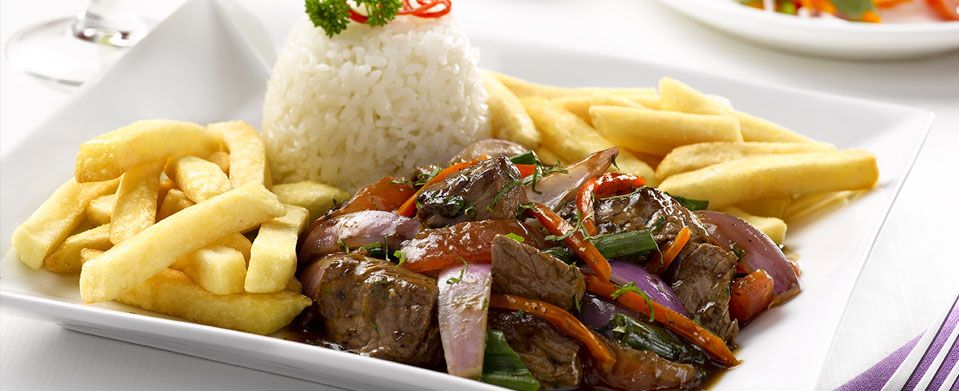 ITINERARY
Day 1. Lima
Arrive Lima. Reception at the airport and transfer to your hotel.
Day 2. Lima – Cusco B, L
After breakfast, transfer from your hotel to the airport for your one hour flight to Cusco. Arrive Cusco and transfer to the 3* Casa San Blas Hotel. Rest, relax, and enjoy the city. Use this day to acclimatize to the high altitude. In the afternoon, head over to the Yanapay Restaurant for your cooking class. Each item on the menu is extremely authentic. You will learn various cooking styles and traditional foods with a cooking professor. The professor will also help you translate the recipes home to remake these items whenever you want to remember Peru! Accommodation at the 3* Casa San Blas. The Menu you will make will be as follows: 2 Appetizers:
Papa a la Huancaina (Peruvian potatoes with a cheesy sauce)
Causa Limeña (Mashed Peruvian yellow potatoes with veggie/chicken fillings)
4 Entrees:
Ceviche (Famous Peruvian raw fish dish!)
Aji de Gallina (Chicken in a yellow hot pepper sauce)
Lomo Saltado (Beef, tomatoes, and onions in a stir-fry sauce with Peruvian hot peppers)
Rocoto Relleno (Stuffed Peruvian Red Peppers)
2 Desserts:
Arroz con Leche (Rice in sweet cream)
Picarones (Fried Donuts with Honey)
Day 3. River Rafting the Urubamba River – Pisaq Market B, L
After breakfast, we will enjoy the spectacular mountain setting of Ollantaytambo, the ruins set on the edge of town, before transferring to our put-in is at Panchar, some 10 minutes from Ollantaytambo. After a briefing in techniques and safety, start of the rafting on class III and IV rapids for 4 hours.
Picnic lunch by the banks of the river before returning to Ollantaytambo around 15:00. A visit to Pisac market (Tuesdays, Thursdays and Sundays only) is a good option before driving back to Ollantaytambo, heading straight for the ruins on the edge of town. The ruins are well worth the guided tour as this is the last undefeated bastion of the Incas. Return to the 3* Casa San Blas. Free evening at leisure.
Day 4. Inca Trail B, L, D
After an early morning breakfast, you will be transferred to Chilca by bus, where we will meet the Quechua porters and have breakfast. Crossing over the turbulent Vilcanota River, with magnificent views of Nevado Veronica (5,900m/19,000ft) we will continue the expedition admiring the Llactapata archaeological site, and stopping at the Huayllabamba river for lunch. We will visit the archeological sites of Patallacta, Qente, and the valley of Cusichaca and the magical Polylepsis forest. Today the hike will last approximately 7 hours. Camp and dinner at 3,800 meters. Overnight on the trail.
Day 5. Inca Trail B, L, D
Today is one of the most demanding days of the trip as we gain a lot of altitude. We will see outstanding views east to the Huayanay peaks and west into the rugged Vilcabamba Range. After breakfast, we will climb up through the first pass at 4,200 m/13,750 feet at Warmiwanusqa. Passing 3 ecological areas such as the Yunga, Quechua and Puna. we will climb 1000 metres in 5 hours. Today camp and dinner near Pacaymayu. Overnight on the trail.
Day 6. Inca Trail B, L, D
After breakfast, we will trek down through the valley of Pacaymayu to the famous archaeological sites of Runquraqay and continue to the second pass and the restored townsite of Sayaqmarka ("Town in a Steep Place") and explore the Sayaqmarka Ruins. The Inca Trail in this section is a white granite roadway, traversing a thickly forested mountainside. We will then descend to the magnificent archeological Phuyupatamarka ("Cloud Level Town") and have lunch. We will then begin the decent to Winaywayna where a visit of the ruins and have dinner will conclude the day.
Day 7. Inca Trail B, L, D
Early morning wake up at 4:30 a.m. for breakfast and to begin the trek to be the first at the archaeological site of Machu Picchu for the sunrise. We will descend rapidly from cloud forest into high jungle habitat. Orchids and hummingbirds are commonly seen along this spectacular section of the trail high above the river. We will arrive at Intipunko "Gate of the Sun" to observe the sunrise over Machu Picchu from an elevated vantage point. We continue down to the royal road and at last the "Lost City of the Incas". A guided tour of the marvelous citadel, visiting the Main Plaza, the Royal Quarters, the Temple of Three Windows, the Circular Tower and the Sacred Sun Dial and Burial Grounds. After the guided tour, we can enjoy an afternoon of self-exploration and discovery. Accommodation at the 4* Machu Picchu Pueblo Hotel. This hotel is absolutely gorgeous as it has many unique features including fireplaces in most rooms, a spa, an orchid garden and eco center, 2 restaurants, a eucalyptus sauna, and it sits back in the cloud forest, but is conveniently located within walking distance from the town.
Day 8. Machu Picchu – Cusco B
Enjoy a free day in Aguas Calientes. Feel free to re-enter the ruins if you are up for it (re-entry tickets not included). Or simply relax and enjoy the small, quaint town. Another way to spend your day is to try a hike. For the fit adventurer looking for a challenge, you can climb Putu Kusi, a mountain that sits straight across from Machu Picchu. This hike (2 hours) is full of beautiful vegetation and includes lengthy ladder climbs, those who are afraid of heights should take this into consideration. The other option is a rather easy hike, 4 hours, to the Mandor Pampa. This hike includes traveling though the local cloud forest and arriving at a beautiful waterfall. There is plenty of vegetation and small animals to check out along the way. In the late afternoon head to the train station for your return ride to Cusco. Arrival and transfer to the 3* Casa San Blas Hotel
Day 9. Cuzco - Lima B, D
After breakfast, transfer to the airport for the return flight back to Lima. Arrive Lima and transfer to your hotel. Enjoy this evening with an a la carte dinner at the Huaca Pucllana Restaurant, where you will sit outside by candle light with direct views of the pre-Inca ruin in front of you, all lit up at night. Transfer back to your hotel for an evening at leisure.
Day 10. Lima B
After breakfast, transfer to the airport for your international flight home.
End of our services.
Peru Adventure & Cuisine Itinerary Overview:
WHAT IS INCLUDED / NOT INCLUDED
For current availability contact us at
info@amazingperu.com
and we will send you the relevant trip dossier along with a 90 day fixed quote, terms and conditions. Please bear in mind that significant price reductions are available for groups.
Recommendations:
"Amazing Peru is a well-run multipurpose agency, with several offices in Peru and an extensive roster of trips, offering everything from family and honeymoon tours to luxury trips and adventure and jungle tours, for virtually any budget" Frommers Guides 2013
"Highly recommended, professional and well-organized, 'perfect tour', knowledgeable guides" Footprint Handbook 2013
"Transportation services and accommodations are top-notch, and the guides are flexible and extremely helpful" Fodor's Guides 2013
Amazing Destinations is a reputable firm with an impressive variety of unique excursions…" - At Home and Away with Alan Whicker CBE, Magazine At Home and Away with Alan Whicker CBE
Recommended in Bonnie's South America Travel Blog at About.com .