The Ultimate Bespoke Vacations with an Award-winning
Luxury Tour Operator. Experience the World Wonders with
Amazing Peru & Beyond
Since 1975, Amazing Peru has developed into Latin America's foremost luxury travel company. Specializing in exclusive and authentic travel in Peru & throughout Latin America, all of our itineraries are custom-built for our customers by the most experienced travel specialists. We also provide set-tours and tour ideas which have proven very popular over the years but which are also customizable to suit your needs and requirements.
Our tour styles vary enormously from the super exclusive VIP ultra-luxury tours with private jet travel, hotels and private homes of distinction and concierge service to honeymoon and romantic getaways for upscale and budget requirements; family and group leisure travel to private venues and team-building events for business trips; wildlife excursions and scientific expeditions to cultural and archaeological trips. Or adventure department also caters for treks and extreme adventure tours. Providing services to customers worldwide we offer unsurpassed attention to detail throughout your trip. Recommended by our many customers over the years including some Forbes listed customers along with renowned travel guides such as Footprints, Frommers and Fodors, we also come highly recommended by The New York Times, USA Today, Trip Advisor, Perfect Weddings, Global Post and many more. Welcome to Amazing Peru and plan your trip of a lifetime with the experts!
Decades of Experience in the Travel Industry
Locally based offices in the places you want to visit. Along the years we have built a large network of offices in the most important cities of Peru, along with Ecuador, The Galapagos Islands, Brazil, Argentina, Costa Rica & Chile. We also have dedicated travel partners in many other worldwide locations.
With the best prices on every trip, guaranteed!. Avoid brokers and middle-men, book directly with the local tour operator.
We know Latin America inside and out. Choose from a vast selection of tours and the best travel itineraries for any budget. Our tours are fully customizable and flexible to suit your exact requirements.
Most tours depart everyday / 365 days of the year
Our personalized service aims to surpass all our customer's expectations with attention to detail before and during your trip
Our trips include private and group tours, from VIP ultra-luxury, to luxury, premium, first class, and affordable travel Whatever your budget, we have the perfect tour for you for Peru and throughout Latin America
Credit Card payments welcome
As the only true Luxury Tour Operator specializing in VIP luxury travel, we can arrange private jets, helicopter transfers, private yacht charters and private train charters. With a luxury fleet of vehicles including Porsche, Audi, Range Rover, Mercedes-Benz and Cadillac limousines.
Full customer Support 24/7
Recommended by Forbes listed customers and the most renowned travel guides such as Frommers, Fodors, The New York Times, Trip Advisor, USA Today and many more.
All travel packages are based on US and European standards
New reviews and testimonials from customers every week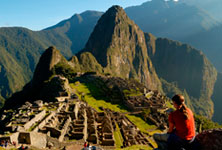 Visit MACHU PICCHU from US$ 2595
7 day Luxury 5 star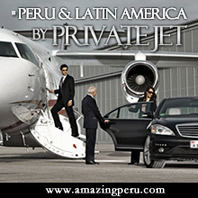 7 day Peru Luxury Tour Package

Incl. Miraflores Park, Monasterio & Sanctuary Lodge Hotels, all trains, all private tours, finest service guaranteed
Our Worldwide Travel Exhibitions: BERLIN, NEW YORK, LONDON...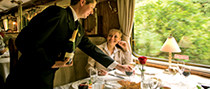 Click here to see our unique selection of luxury vacations throughout Latin America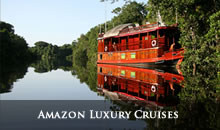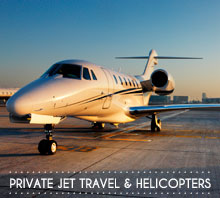 Private jet & helicopter charters throughout Peru and Latin America.