Luxury Travel with Amazing Peru
Amazing Peru is the foremost luxury travel company in Latin America combining exclusivity, comfort and authenticity in Peru & Latin America since 1975. All our itineraries are custom-built by our experienced travel specialists in accordance with your wishes and are designed to surpass all your expectations. From VIP ultra-luxury tours including private jet travel to honeymoon and romantic getaways; family and group leisure travel to private venues for business trips; wildlife excursions, cultural and archaelogical travel to extreme adventure tours. We cater for the most demanding customers worldwide and provide uncompromising attention to detail throughout your trip. We are indeed the luxury craftsmen for your unique tour throughout Peru, Machu Picchu and the whole of Latin America. Recommended by our Forbes listed customers to the most renowned travel guides such as Frommers, Fodors, The New York Times, USA Today and many more.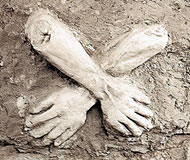 Peru – Off the Beaten Track:
In addition to Cuzco, Machu Picchu and the Lake Titicaca tours, an off the beaten track Peru Vacation to fascinating Peruvian destinations can offer visually stunning landscapes and afford a very rewarding Peru holiday for those wishing to escape the Peru Travel tourist crowds. We offer Peruvian tours to lesser known places such as Kotosh, Huancavelica and Chanchamayo. If you are searching for an incredible authentic Peru Travel experience, visit Peru- off the beaten track.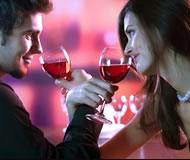 Honeymoon & Romantic:
Peru and South America offers fabulous locations for both Honeymoon Travel packages and the Romantic Traveler at heart. Romantic Escapes and idyllic Honeymoon Holidays are found throughout South America with Peru at the forefront as a romantic holiday destination. Offering beautiful romantic escapes, luxury hotels and spas, first class restaurants including stunning former monasteries, Peru is an ideal destination for your honeymoon abroad. If you would like to plan a unique wedding package, South America offers unlimited choices with Peru at the top for an unforgettable, romantic adventure in the Land of the Incas.
Recommendations:
"Amazing Peru is a well-run multipurpose agency, with several offices in Peru and an extensive roster of trips, offering everything from family and honeymoon tours to luxury trips and adventure and jungle tours, for virtually any budget" Frommers Guides 2013
"Highly recommended, professional and well-organized, 'perfect tour', knowledgeable guides" Footprint Handbook 2013
"Transportation services and accommodations are top-notch, and the guides are flexible and extremely helpful" Fodor's Guides 2013
Amazing Destinations is a reputable firm with an impressive variety of unique excursions…" - At Home and Away with Alan Whicker CBE, Magazine At Home and Away with Alan Whicker CBE
Recommended in Bonnie's South America Travel Blog at About.com.