The Ultimate Inca Trek Tour Of Peru
An arduous and authentic trekking tour of a lifetime visiting the incredible Inca sites of Machu Picchu and Choquequirao. Avoid the crowds and choose a largely unknown route taking in stunning mountain paths and original Inca Trails. Visit wonderful Inca citadels and experience breathtaking Andean scenery as you embark on the ultimate Inca trek tour of Peru. For physically fit and experienced trekkers only as this trek is considered a very demanding and strenuous hike.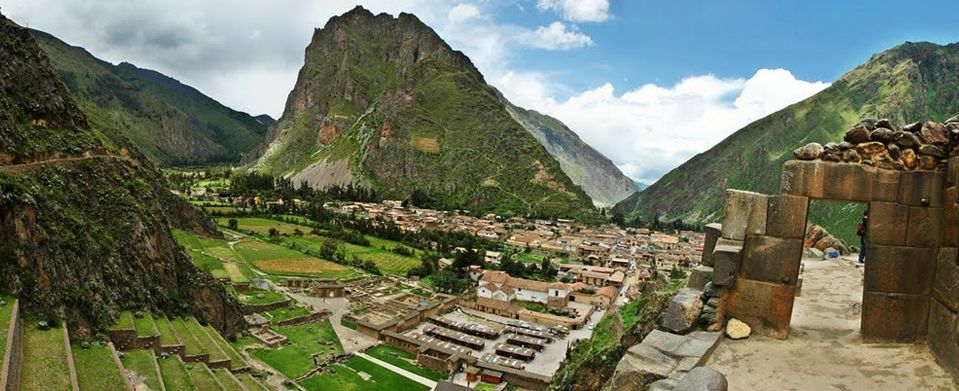 ITINERARY
Day 1. LIMA
Arrival in Lima. Reception and transfer to the hotel of your choice.
Day 2. LIMA - CUZCO (B)
After breakfast, flight to Cuzco, reception and transfer to the hotel of your choice.
Free day to acclimatize.
Meals: B
Day 3. CUZCO (B & D)
Free morning at leisure. Afternoon guided visit of the four ruins nearby; the Sacsayhuaman Fortress overlooking the city of Cuzco, a pre Inca architectural masterpiece; Kenko, a rock sanctuary whose main attraction is the monolithic altar representing a puma, the red Fortress of Puca-Pucara and Tambomachay, a beautiful fountain fed by a spring forming a series of basins continue to the city of Cuzco; the Main Square, the Cathedral and the Koricancha or Temple of the Sun. Dinner and folkloric show in the evening.
Meals: B & D
Day 4. SACRED VALLEY (B)
A full-day excursion to Urubamba, the Sacred Valley of the Incas. Visit the village of Pisac, founded during Colonial times. On Sundays, Tuesdays and Thursdays the Indians barter their products, and artisans from all over the area sell their woven alpaca wool blankets and ponchos, engraved gourds, antique reproductions and jewellery. On Sundays, it is also the meeting place for the local Mayors of the region, who come dressed in their traditional costumes, to attend morning mass. After buffet lunch at the Tunupa Restaurant, a visit to Ollantaytambo, the only Inca town which is still inhabited. Explore the ruins above Ollantaytambo before returning to Cuzco via the traditional market town of Chinchero. Return to your hotel.
Meals: B
Day 5. CUZCO- CACHORA - CHIQUISCA (B, L & D)
After breakfast, we leave Cuzco and head west where we will see Mt. Salkantay and Humantay at first before Mt Pitusiray, Chicon and Veronica come into view. Descending into Limatambo we will visit the Inca site of Tarawasi. We continue before we reach the Apurimac River. We pass the village of Curawasi, visiting the Sayhuite stone - believed to be a carved map of the Inca Empire. A small side road takes us down to the village of Cachora, where we will start our hike. With our day packs we start walking along the edge of the mountain. At Capuliyoc, we will get our first view of the Apurimac canyon and the trail that lies ahead. We begin our descent to our camp by the river at Chiquisca located at 2450m (8036 ft). Our total trekking time today will have been 6-7 hours, covering approximately 12km.
Meals: B, L & D
Day 6. APURIMAC - CHOQUEQUIRAO (B, L & D)
After breakfast, we cross the river on a footbridge from where an uphill walk lasting about half the day takes us to Inkamisana where we have lunch. After lunch, we will ascend on the steep trail where we will begin to appreciate the vegetation on both sides of the Apurimac canyon. The afternoon hike is not as steep a trail as we approach the valley where the site of Choquequirao is found. Camp just below Choquequirao. Our total trekking time today will have been 8 hours, covering approximately 10 km.
Meals: B, L & D
Day 7. CHOQUEQUIRAO (B, L & D)
Today we will spend the whole day exploring Choquequirao from where the views to the other side of the Canyon are spectacular. The restored buildings were areas used for storage, living quarters, a garrison, and ceremonial sites. The earliest reports of a visit to this complex are in 1768 with many later-explorations by scientists and treasure hunters until 1909 when Hiram Bingham also visited the area. We will have time to wander through this extended settlement before returning to our campsite at Marampata.
Meals: B, L & D
Day 8. MAIZAL (B, L & D)
Today, we start our ascent from our campsite to the Pass of Choquequirao (3250 m / 10660ft) from where we shall enter cloud forests finding polylepis trees, epiphytes and bromeliads. On the other side as we descend the Yuracmayo River we pass some terracing that supplied Choquequirao and finally arrive at the river bed, which we cross. We continue our ascent until reaching Maizal, a balcony with an impressive view of the Yurahmayo and Yanama gorges as they join towards the Apurimac Canyon. It is a natural viewpoint, looking out to the west with beautiful sunsets. Our total trekking time today will have been 6 hours, covering approximately 5 km.
Meals: B, L & D
Day 9. MINA VICTORIA - YANAMA (B, L & D)
Today the trail starts climbing steeply towards Mina Victoria, originally an Inca and later a colonial mine. We hike along a Qoriwayrachina hill where recent archaeological explorations have taken place. Once over the pass at 3900m / 12792 ft, we have lunch and begin our descent to the village of Yanama with views of the mountains particularly Mt. Pumasillo towering above us. Here we will set up our camp. Our total trekking time today will have been 7 hours, covering approximately 10 km.
Meals: B, L & D
Day 10. TOTORA (B, L & D)
After breakfast, we head up the Yanama Valley passing fields of farmers until we reach the trailhead below the Quiswar pass at 4180m / 13710ft. We cross over the pass, enjoying beautiful views of Mt. Salkantay and Humantay (on a clear day). We descend on the winding trail to the valley of Totora below, camping close to a village. Our total trekking time today will have been 8 hours, covering approximately 10 km.
Meals: B, L & D
Day 11. WIÑAYPOQO (B, L & D)
After leaving our campsite, we continue downhill passing small settlements before heading towards Colpapampa 2850m / 9348ft. We will have an opportunity to relax and soak in the thermal baths. After lunch, we continue down the headwaters of the Santa Teresa Valley. As the trail slowly borders this valley the vegetation becomes cloud forest passing small plots of farmers growing coffee and tropical fruits until reaching the meadow of Wiñaypoqo where we camp at 2590m/8495 ft. Our total trekking time today will have been 6 hours, covering approximately 8 km.
Meals: B, L & D
Day 12. PALTALLACTA (B, L & D)
Today we continue our descent along the Santa Teresa Valley, passing by San Ignacio, the road head at Playa and Lucmabamba, elevation 2135m/ 7002 ft. We cross the river to begin our ascent at the pass at Q'elloqasa 2875m / 9430ft before traversing dense cloud forest. We pass a pre Inca site to reach our campsite. From here we get a magnificent view of Machu Picchu from its northern face. Camp at 2650m / 8692 ft. Our total trekking time today will have been 9 hours, covering approximately 15 km.
Meals: B, L & D
Day 13. AGUAS CALIENTES (B, L & D)
Today is a short day where we will descend down to the Urubamba Valley, with a chance for a refreshing dip in the stream following the path to the hydroelectric plant. Picnic lunch on the way before we take the train to Aguas Calientes where we will spend the night at a hotel.
Meals: B, L & D
Day 14 MACHU PICCHU - CUSCO (B, L & D)
After breakfast, we will take the bus up to Machu Picchu for full day's tour of the famous Inca citadel. The most spectacular ancient city in the world, Machu Picchu was built by the Inca Pachacutec and comprises stone blocks fitted with masterful precision that harmoniously blends into the mountain landscape. There are many theories as to the origins behind Machu Picchu but three of the most popular ideas include a Temple to the Sun, a Fortress against the jungle inhabitants or a Sanctuary for the Incas. This fabulous city has houses, temples, warehouses, a large central square, all connected by narrow roads and steps, and is surrounded by terraces cut into the mountain side which were used for agriculture. After the tour, free time to enjoy this magical and spiritual wonder. Return to Cuzco by train.
Meals: B, L & D
Day 15. CUSCO - LIMA (B)
After breakfast, transfer to the airport for the return flight to Lima. City tour of colonial Lima, declared a UNESCO world heritage site in 1991. Tour in an air conditioned bus with a bilingual guide. The tour includes a visit to the Cathedral, Main Square, San Francisco Convent and its Catacombs, and the residential areas of San Isidro and Miraflores. In the evening, return to the airport for your return flight home.
Meals: B
End of our services.
The Ultimate Inca Trek Tour Of Peru Itinerary Overview:
PRICES:

Please Contact Us Here
Credit Cards Welcome:



WHAT IS INCLUDED / NOT INCLUDED
For current availability contact us at
info@amazingperu.com
and we will send you the relevant trip dossier along with a 90 day fixed quote, terms and conditions. Please bear in mind that significant price reductions are available for groups.
"Well-run multipurpose agency, with several offices in Peru with an extensive roster of trips, from family and honeymoon to luxury trips..."
Frommers Guides 2023
"Highly recommended, professional and well-organized, 'perfect tour', knowledgeable guides"
Footprint Handbook 2023
"Transportation services and accommodations are top-notch, and the guides are flexible and extremely helpful"
Fodor's Guides 2023
"
Amazing Peru
has more than 20 years of experience in the travel industry. Tours to Machu Picchu can be customized to include airfare, all meals, accommodations and travel insurance, and last from six to 14 days. Amazon cruises, horseback riding, river rafting, hiking and biking throughout Machu Picchu, Cuzco, Sacred Valley, Lake Titicaca..."
USA TODAY
"Move Over, Machu Picchu - How disabled travelers can tour Machu Picchu."
Christoper Reynolds
"Looking for an adventure of lifetime to kick-start married life? Consider these honeymoons with a difference… "
Perfect Wedding Magazine
"Experience"
Amazing Peru is the leading company in Latin America that combines exclusivity, luxury and authenticity for Peruvian holidays. It will tailor a 15- days tour for you that takes in Lake Titicaca, the Sacred Valley, Machu Picchu, Lima, Cuzco, Colca Canyon and the Amazon rainforest."
The Travel and Leisure Magazine UK
"A reputable firm with an impressive variety of unique excursions… "
At Home and Away with Alan Whicker CBE Magazine
Spend Christmas on a guided tour of breathtaking Machu Picchu and visit famous Lake Titicaca. Amazing Peru offers luxury Christmas vacations in Machu Picchu along the Inca Trail...
Trails Outdoor Travel Guide
"Amazing Peru takes families on both luxury and affordable tours throughout Peru. Children 12 and older are welcome to come along on the 12-day Peru Family Adventure Tour. Raft, backpack, kayak and bike through some of Peru's most unforgettable sights including Machu Picchu. The Family Tour to Peru is tailored for children younger than 12 years of age with an educational component. Relax on Peru's northern beaches, explore the high-altitude Lake Titicaca, trek through the Amazon, and visit Machu Picchu on this 16-day journey. Check out Amazing Peru's 12-day Family Tour."
Global Post USA
"
You can fly over Machu Picchu - or take a helicopter ride
Who needs hiking when you can fly? The company Amazing Peruoffers hour-long flight tours right over the Sacred Valley of the Incas. The plane fits a minimum of eight passengers, and it can also be chartered. Passengers fly over Tipon and Pikillaqta, both archaeological sites, Pisaq and the Urubamba Valley, Sacsayhuaman, and, of course, Machu Picchu itself. Flights can be longer or shorter as requested. "
"
You can Om your way through Machu Picchu
Machu Picchu is known as one of the most spiritual lands in the world, so why not go all out and Om your way through its ruins? Amazing Peru offers a seven-day yoga tour where visitors travel from Lima to Cuzco and finally to Machu Picchu, where they stay in the famed sanctuary Lodge hotel right outside of the ruins. They participate in multiple meditation and yoga sessions throughout the trip, but the highlight is a private session smack-dab in the middle of the ruins. Now that is an Om experience worth waiting for."
Yahoo Lifestyle
A Private, customized tour to Venezuela, Guyana, Suriname, French Guiana and Trinidad & Tobago. "Any traveler with a well-developed sense of adventure will be rewarded with an incredible experience on this journey to a birding paradise designed and operated by Amazing Peru."
"Savoring a taste of Uruguay's acclaimed wine region - An outstanding experience"