M/V Aqua
Río Amazonas, Iquitos, Peru, Sudamérica
Destino
Embárquese en la travesía de sus sueños, navegando por el río más caudaloso del mundo - el Amazonas. El M/V Aqua, el crucero de río más exclusivo en la región, será el refugio de los viajeros más exigentes y aventureros, ofreciéndoles una experiencia a las que sólo han podido acceder los más privilegiados. El barco anclará en diferentes puntos del río, y entonces tomaremos las lanchas acompañados por nuestros experimentados guías naturalistas para recorrer las zonas más remotas de la selva peruana y de la Reserva Pacaya Samiria. Exploraremos estas áreas silvestres llenas de flora y fauna y visitaremos aldeas nativas para observar de cerca y experimentar el estilo de vida de los locales tal y como lo han venido haciendo desde hace siglos. Al término de cada aventura, lo espera el confort de nuestro hotel flotante donde podrá simplemente relajarse y disfrutar.
Alojamiento
El M/V Aqua es el barco insignia de 30 metros. Sus 12 lujosas suites, diseñadas por Jordi Puig arquitecto y diseñador de interiores peruano reconocido internacionalmente, miden entre 21 y 22 metros cuadrados y cuentan con amplias ventanas panorámicas y sala de estar. Todas cuentan con aire acondicionado y cuatro de ellas son interconectadas para hospedar a familias. Nuestros huéspedes podrán pasar su tiempo libre en el comedor, en el bar, en la cubierta de observación y en el lounge exterior. También tenemos una pequeña boutique. Serán atendidos por una tripulación de 21 personas, incluyendo un director de crucero, un paramédico y 3 guías naturalistas de primer nivel, todo el tiempo.
Excursiones
Los viajeros podrán escoger entre itinerarios de tres, cuatro y siete noches. Cada día estará lleno de nuevas maravillas que los huéspedes podrán descubrir acompañados de sus guías en cada excursión, a bordo de nuestras lanchas navegando hacia el nacimiento del río Amazonas. Cada día explorarán los afluyentes de los ríos y el ecosistema dentro del bosque inundado. La Reserva Pacaya Samiria ubicada en la cuenca donde nace el río Amazonas tiene una extensión de más de 5 millones de acres, doblando en tamaño al Yellowstone Park, y cuenta con una fauna y flora inigualable. Los viajeros tendrán la oportunidad de ver cientos de especies, incluyendo a aquellas en peligro de extinción como el delfín rosado amazónico, el caimán negro y el oso perezoso.
Alimentos y Bebidas
Los viajeros a bordo del Aqua disfrutarán de un menú de exquisiteces peruanas, ya sean servidas a bordo o durante las excursiones. La cena promete ser una fiesta para los sentidos, maridando deliciosos platillos con una perfecta selección de vinos sudamericanos. Nuestro menú ha sido creado por Pedro Miguel Schiaffino, uno de los chefs más reconocidos de Perú.
Estaciones
Opera durante todo el año y cada viaje es único y atractivo dadas las estaciones cambiantes. Durante la temporada de agua alta, el río y sus afluentes crecen, permitiendo a las lanchas navegar profundamente dentro del bosque inundado. En la temporada de agua baja, el caudal del río disminuye y se forman playas hermosas a los alrededores.
Ubicación
Nuestros viajes por el río Amazonas parten desde el puerto de la ciudad de Iquitos, Perú. Existen vuelos directos diarios a Iquitos desde Lima, la capital de Perú. Los vuelos duran aproximadamente una hora y veinticinco minutos.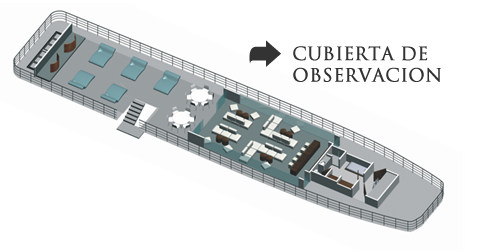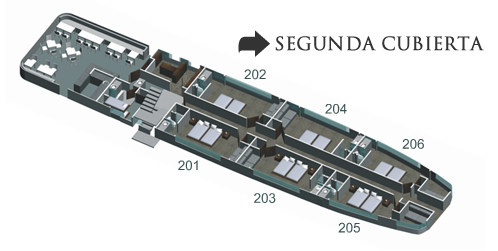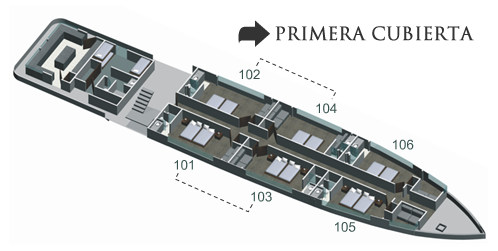 For current availability contact us at
info@amazingperu.com
and we will send you the relevant trip dossier along with a 90 day fixed quote, terms and conditions. Please bear in mind that significant price reductions are available for groups. All our Luxury Tours are fully private and depart daily. Contact us for more information regarding the above tour, or to begin customizing your own itinerary.
ALTAMENTE RECOMENDADO POR:
Amazing Perú es una agencia de viajes múltiples y de gestión, con varias oficinas en Perú y una extensa lista de los viajes, que ofrece de todo, desde viajes familiares y viajes de luna de miel de lujo y aventura y excursiones a la selva, para casi cualquier presupuesto
Guía de Viajes Frommers
Muy recomendable, "viaje perfecto" profesional y bien organizado, guías conocedores
Footprint Guide
Los servicios de transporte y alojamientos son de primera categoría, y los guías son flexibles y extremadamente útil
Guía de Viajes Fodors
Amazing Perú (amazingperu.com) tiene más de 20 años de experiencia en la industria de viajes. Tours a Machu Picchu se puede personalizar para incluir el pasaje aéreo, todas las comidas, alojamiento y seguro de viaje, y duran de seis a 14 días. lugares turísticos incluyen Machu Picchu, Cuzco, Valle Sagrado, Lago Titicaca y el Cañón del Colca. Todas las excursiones se embarcan desde Lima y se pueden personalizar para incluir un crucero Amazon, paseos a caballo, rafting, senderismo y ciclismo.
USA TODAY
Move Over, Machu Picchu ­ ¿Cómo los viajeros con discapacidad pueden visitar Machu Picchu
Los Angeles Times
Buscando una aventura de por vida para poner en marcha la vida matrimonial encuentra estas lunas de miel con una diferencia…?
Revista Perfect Wedding
"Experiencia"
Amazing Perú es la empresa líder en Latinoamérica que combina exclusividad, lujo y autenticidad para vacaciones peruanos. Será adaptar un 15 -. Turísticos días para usted que tiene en el Lago Titicaca, el Valle Sagrado, Machu Picchu, Lima, Cuzco, el Cañón del Colca y la selva amazónica
The Travel and Leisure Magazine UK
Amazing Destinations es una empresa de renombre con una impresionante variedad de excursiones únicas…
At Home and Away con Alan Whicker CBE Revista
Machu picchu Mágico:
Una opción para los solteros es pasar la Navidad en una visita guiada de impresionante Machu Picchu y visitar el famoso Lago Titicaca. Amazing Peru ofrece lujosas vacaciones de Navidad en Machu Picchu por el Camino Inca. Los viajeros vuelan a Lima y pasar un día recorriendo el centro histórico de la ciudad. Al día siguiente, vuela a cuzco y estancia en el Hotel Monasterio de cinco estrellas. Excursiones al Valle Sagrado de los Incas y el pueblo colonial de Pisac son parte de la experiencia.
Senderos Guía de Viajes al Aire Libre
"Amazing Peru lleva a las familias en viajes de lujo y confortables en todo el Perú. Tienes programas para Familias de Aventura en el Perú de 12 días para padres con niños mayores de 12 años. Canotaje, kayak y bicicleta por los parajes para inolvidables del Perú como Machu Picchu. Este tour familiar al Perú esta hecho con componentes educacionales. Relajate en las playas del Norte del Perú, explora el lago navegable mas alto del mundo Titicaca, caminatas en el Amazonas, y visita Machu Picchu en este viaje de 16 días. Hecha un vistazo al programa de Viaje para Familias de 12 días de Amazing Perú."
Global Post USA
"
You can fly over Machu Picchu - or take a helicopter ride
Who needs hiking when you can fly? The company Amazing Peruoffers hour-long flight tours right over the Sacred Valley of the Incas. The plane fits a minimum of eight passengers, and it can also be chartered. Passengers fly over Tipon and Pikillaqta, both archaeological sites, Pisaq and the Urubamba Valley, Sacsayhuaman, and, of course, Machu Picchu itself. Flights can be longer or shorter as requested. "
"
You can Om your way through Machu Picchu
Machu Picchu is known as one of the most spiritual lands in the world, so why not go all out and Om your way through its ruins? Amazing Peru offers a seven-day yoga tour where visitors travel from Lima to Cuzco and finally to Machu Picchu, where they stay in the famed sanctuary Lodge hotel right outside of the ruins. They participate in multiple meditation and yoga sessions throughout the trip, but the highlight is a private session smack-dab in the middle of the ruins. Now that is an Om experience worth waiting for."
Yahoo Lifestyle
"A good bird watching site. Private, customized tour to Venezuela, Guyana, Suriname, French Guiana and Trinidad & Tobago"