Ultimate Luxury South America Tour
Lima - Cuzco - Machu Picchu - Quito - Galapagos Islands - Rio de Janeiro - Iguazu Falls - Buenos Aires
28 days / 27 nights.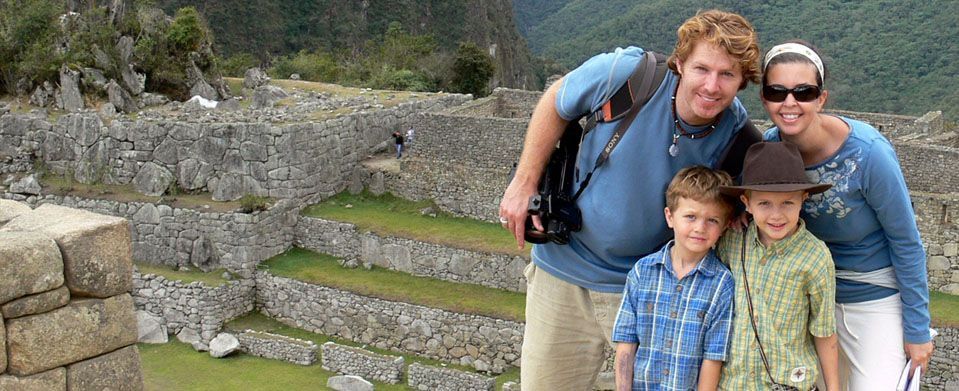 ITINERARY
Day 1. LIMA - no meals today
As you arrive into Lima airport and exit customs and baggage, you will be warmly welcomed by our guide Monica. You will be assisted with your luggage before escorted to your hotel in a private vehicle. Your hotel in Lima will be the Miraflores Park Hotel. Free evening.
Day 2. LIMA (Breakfast only)
Your guide Monica will pick you up to start your private visit of colonial and modern Lima, starting in the centre of this vibrant, metropolis. The tour will include a visit of the cathedral, dating from 1654 which still houses the remains of the conquistador Pizarro in the foyer; the Main Square, with the original bronze fountain built in 1650, the Government Palace where the President has his official residence and the San Francisco Convent, with its famous catacombs.

Lima, known as the city of the kings, was founded in 1535 by Pizarro and after several devastating earthquakes was rebuilt in 1991; the same year that UNESCO declared Lima a world heritage site. One of the very few South American cities that preserve the colonial past, Lima was home to the Spanish viceroy during the time of the Spanish colonial power. The tour will continue with a visit to the residential areas of San Isidro and Miraflores. After lunch (not included), you shall enjoy a private visit to the Larco Herrera Museum, one of the finest private museums in Peru. With a fabulous collection of artefacts of the northern cultures particularly of the Mochica culture. The museum was founded in 1926 in Trujillo but was transferred in the 1950's to Lima. There is a room of mummies, textiles (including a Paracas cloak over 2000 years old), and several gold and silver vaults. Return to your hotel.
Meals: B
Day 3. LIMA - CUZCO - SACRED VALLEY (Breakfast only)
After breakfast, with boarding passes in hand, you will be driven to the airport for your quick-check-in and brief one hour flight to Cuzco, the ancient Inca capital of the Incas. In Cuzco, you will be warmly welcomed and assisted with your luggage before your drive to the Sacred Valley. En-route, you shall visit the Inca site of Moray. This is a fascinating, unique ruin; a fabulous amphitheater of terracing that was used as an agricultural experimental site by the Incas by taking advantage of the microclimates produced by the varying altitude to breed new varieties of their crops. Afterwards, a visit to the village of Maras and the salt pans of Maras. The salt pans are an unforgettable site where the people from Maras have diverted a salt-laden spring coming out of the hillside, evaporating the water to collect salt, as their ancestors have done for centuries. We will walk among the salt pans, witnessing a scene largely unchanged from Inca times. From the salt pans we return to our car for the transfer to the hotel for overnight accommodation at the Rio Sagrado Hotel.
Rio Sagrado Hotel | Meals: B
Day 4. SACRED VALLEY - PISAC - OLLANTAYTAMBO (Breakfast only)
After breakfast at your hotel, Jaime your guide will again meet with you for the start of a full-day's excursion to the beautiful Urubamba, the Sacred Valley of the Incas, situated between Pisac and Ollantaytambo. It is an exceptionally fertile valley that was and remains the larder of Cuzco. You will visit the village of Pisac, founded during colonial times, and set at the foot of a hill crowned by the remains of an ancient Inca city. On Sundays, Tuesdays and Thursdays, you will witness Indians bartering their products in the main square and artisans from around the area sell their woven alpaca wool blankets and ponchos, engraved gourds, antique reproductions, jewellery, etc.

Continue your trip to Ollantaytambo, the only Inca town that was not defeated by the Spanish with an opportunity to explore the ruins which tower above. You will then return to Cuzco after this full day with wonderful memories of the heart of the Inca land. Arrival to your hotel for accommodation.
Meals: B
Day 5. OLLANTAYTAMBO - MACHU PICCHU (All meals)
Today you will enjoy breakfast before your private chauffeur will take you to Ollantaytambo Railway Station in time for the boarding of the Luxury Hiram Bingham train to Aguas Calientes. The train will depart at 10.30am for the 1 ½ hour journey and you will enjoy the company of fellow travellers and guides onboard this luxury train complete with 1920s styled Pullman carriages. Each carriage has been furnished in polished wood and brass with large comfortable armchairs.

The bar car is the perfect place to enjoy a cocktail accompanied by live Peruvian music. On the way to Machu Picchu, the bartender will show you how to make a traditional Pisco Sour.

The observation car is furnished with large cushioned seats, making it the perfect place to sit, relax and watch the Peruvian landscape unfold as you gently ride towards Machu Picchu. A hearty brunch will be served on-board before you arrive to Aguas Calientes train station, gateway to the lost city of the Incas.

As you disembark, you will be assisted with your luggage and welcomed to take the short walk to the bus terminal where a private bus will be waiting for all Hiram Bingham passengers. The short ride up to Machu Picchu will meander through breathtaking mountain scenery up to the ancient Inca citadel. At the very entrance to Machu Picchu, your hotel, the Sanctuary Lodge hotel is located. Welcome and check in to your room. Shortly after, your guide Jaime will again lead you on a private guided tour of Machu Picchu, the most spectacular ancient city in the world. Built by the Inca Pachacutec, and comprising stone blocks fitted with masterful precision, Machu Picchu harmoniously blends into the mountain landscape. There are many theories as to the origins behind Machu Picchu but three of the most popular ideas include a temple to the sun, a fortress against the jungle inhabitants or a sanctuary for the Incas. This fabulous city has houses, temples, warehouses, a large central square, all connected by narrow roads and steps, and is surrounded by terraces cut into the mountain side which were used for agriculture. Dinner and accommodation at the Machu Picchu Sanctuary Lodge.
Sanctuary Lodge Hotel | Meals: All meals
Day 6. MACHU PICCHU - CUZCO (All meals)
Today you will have an opportunity to see the site at sunrise. Time for some private reflection before returning for breakfast. Today you will visit more sites in Machu Picchu with your guide who will be with you for the rest of the day. Take any of the several paths around various parts of the site, trek up to Wayna Picchu or walk down to the Inca's bridge. Let Machu Picchu unfold all its mysteries for you, take in the breathtaking cloud forests and jagged mountains, or marvel at the extraordinary Masonic precision of the ancient Incas. Either way, your day of self discovery will be a day never to be forgotten. Return to your hotel for lunch. Afternoon tea will be served before taking the private Hiram Bingham bus down to Aguas Calientes in time for the return Luxury Hiram Bingham train to Cuzco. You will enjoy dinner and cocktails onboard before arriving back to Cuzco. Welcome and private drive back to your hotel, the exclusive deluxe five star Monasterio Hotel. Check-in to your room which will be oxygenated to help you relax and sleep more comfortably in the high altitude setting of Cuzco (11,600ft above sea level).
Monasterio Hotel | Meals: All meals
Day 7. CUZCO (Breakfast only)
After breakfast, you will be met by our leading tour guide of Cuzco, Jaime Vasquez who with over 20 years of experience will guide you on an incredible tour of Cuzco including the Qoricancha temple or temple of the Sun, the Inca fortress of Sacsayhuaman overlooking Cuzco city, Qenko, Tambomachay and Puka Pukara. Your private driver will be with you at all times as you visit each part of this fascinating and ancient city. Return to the hotel in the evening.
Meals: B
Day 8. CUZCO (Breakfast only)
Today you will visit more sites in Cuzco with your guide including the Inca Museum, the Historical neighborhood of San Blas and the Pre-Columbino Museum. We will also enjoy a walking tour that will take you past some of the finest Inca constructions that remain in the city. East of the Plaza de Armas, Calle Loreto is one of the best-known Inca thoroughfares. The massive wall on the left side, composed of meticulously cut rectangular stones, was once part of the Accllahuasi, or the "House of the Chosen Maidens," the Inca emperor's Virgins of the Sun. This is the oldest surviving Inca wall in Cusco and one of the most distinguished. Northeast of the Plaza de Armas, off Calle Palacio, is Hatunrumiyoc, a cobblestone street lined with impressive walls of polygonal stones. Past the Archbishop's Palace on the right side is the famed 12-angled stone which is magnificently fitted into the wall. Originally, this wall belonged to the palace of the Inca Roca. From Hatunrumiyoc, you will make your first right down another pedestrian alleyway, Inca Roca; about halfway down on the right side is a series of stones said to form the shape of a puma, including the head, large paws, and tail.
Meals: B
Span>Day 9. CUZCO - LIMA - QUITO (Breakfast & in-flight lunch)
After early breakfast, we bid farewell to Cuzco and take a short drive in a private car to the airport in time for your return flight to Lima and your connecting international flight to Quito. In-flight lunch. As you arrive into Quito airport and exit customs and baggage, you will be warmly welcomed by our representative. You will be assisted with your luggage before escorted to your hotel in a private vehicle. Your hotel in Quito will be the 5 star deluxe Plaza Grande.
Plaza Grande Hotel | Meals: B & in-flight L
Day 10. QUITO (Breakfast only)
After a delicious breakfast, you will be met by your guide as you start your full day's private tour of colonial Quito, declared by UNESCO as a world heritage site in 1978. A visit to the Old Town, including the Plaza de la Independencia. The President still conducts business here, so access to the inside may be limited. It is the home of the tomb of Sucre and also houses interesting 17th and 18th century paintings.

A visit to the Parque Alameda that houses the oldest astronomical observatory in South America, as well as an impressive monument of Simon Bolivar.

The Plaza de San Francisco was constructed by the Spanish in 1553, and the church has a high altar made of gold and beautifully carved ceilings. You shall also visit La Compañia, the finest of all Jesuit churches. Damaged through the years by fires and earthquakes, it has since been restored and has a richly sculptured facade and interior. In the afternoon we head over to the Museo Guayasamin and the Capilla del Hombre for a look at some contemporary Ecuadorian art, the Templo Del Hombre, and the famous collected Incan artefacts and jewellery designs by the artist. Return to your hotel.
Meals: B
Day 11. QUITO - GALAPAGOS ISLANDS (Breakfast & dinner) Itinerary subject to change
After breakfast, with boarding passes in hand, you will be driven to the airport for your quick-check-in and flight to Baltra Island on the Galapagos Islands. Arrival, reception and welcome. Your Galapagos fee will be collected here. You will collect your luggage before you take your transfer to the port and boarding of your yacht for an unforgettable wildlife adventure. After an introductory talk and lunch, your Galapagos expedition begins with a visit to La Galapaguera to observe giant turtles. The day is concluded with a visit to the Loberia highlands.
Meals: B & D
Day 12. ESPAÑOLA - GARDNER BAY - PUNTA SUAREZ (All meals)
A visit to the isolated Española where there is a high percentage of endemic fauna. Gardner Bay, on the eastern shore has a magnificent beach. The beach is frequented by sea lions, and is a major nesting site for marine turtles. Around the small islets nearby, snorkelers will come across many species of fish, turtles and perhaps even sharks. On a trail leading to the western part of the island, several nesting sites of the waved albatros will be encountered. These huge birds nest here from April to December. Finally at Punta Suarez, along with many nesting seabirds there are mockingbirds, Galapagos doves and Galapagos hawks. Several types of reptile, including the marine iguana and the lava lizard, are also inhabitants of the island. Here you may also see a spectacular blowhole, which shoots spray 30 metres into the air.
Meals: All meals
Day 13. BARTOLOME ISLAND - PUERTO EGAS - NORTH SEYMOUR (All meals)
Before breakfast, we disembark at Bartolome Island for a hike to the summit and a spectacular panoramic view. Later there will be a chance to snorkel with Galapagos Penguins. North Seymour is an uplifted island which used to be on the ocean floor.

Afternoon trip though North Seymour observing bird colonies of blue-footed boobies, frigate birds, and also sea lions and marine iguanas.
Meals: All meals
Day 14. EGAS PORT - BARTOLOME (All meals)
In the morning, landing on a beach of black volcanic sand, visited by Darwin in 1835. The first section of the trail is comprised of volcanic ash (eroded tuff) and the other half of partially uneven terrain is comprised of volcanic basaltic rock lounging the shoreline. The unique, truly striking layered terrain of Santiago's shores is home to a variety of resident and migrant birds, including the bizarre Yellow-crowned Night Heron and astounding array of marine wildlife including lobster, starfish and marine iguanas grazing on algae beds alongside Sally Light-foot Crabs. Colonies of endemic fur seals swimming in cool water pools formed by volcanic rocks are also a highlight. Time for snorkelling.

In the afternoon, we discover a fascinating moonscape on Bartolome Island, formed by different volcanic parasitic cones –lava bombs, spatter, cinder cones –as we hike to the summit for impressive views of the surrounding islands, including the eroded tuff cone Pinnacle Rock.

Due to its geographical location, the lack of vegetation is immediately noticeable. Pioneer plants are observed, so called because they are the first to establish roots on new ground. They include Tiquilia nesiotica (which is endemic to the island) and Chamaesyce (known as sand mat or spurge in English), lava cactus, and Scalesia bushes. Behind the beach we have dunes covered by mangroves.
Meals: All meals
Day 15. SAN CRISTOBAL - QUITO - RIO DE JANEIRO (Breakfast)
The last day, we follow in the path of Charles Darwin and navigate close by Kicker Rock, a small islet whose cliffs are home to many sea birds. Transfer to the airport and return flight to Quito in time to connect for your 18.30 international flight to Rio de Janeiro with TACA airlines.
Meals: B
Day 16. RIO DE JANEIRO
Arrival to Rio de Janeiro at 04.47am. The flight will take 8 hours and will include a stop in Lima. Arrival and transfer to your hotel, the Copacabana Palace Hotel.

We suggest the rest of the day is free at leisure.
Day 17. RIO DE JANEIRO (Breakfast)
Enjoy a full day private visit of the "marvelous city" including a sightseeing tour to Sugar Loaf Mountain. A two-stage cable car takes you to the top of Sugar Loaf Mountain where you will enjoy a splendid view of Rio, Copacabana Beach, and Guanabara Bay. After lunch, a trip to the heart of Rio for a historical city tour including Santa Teresa, the Teatro Municipal and the Fine Arts Museum. The trip also includes a visit to the São Bento Monastery, the Candelaria (the candle-makers), Praça XV (where the royal family landed when they first arrived in Rio. Paço Imperial was their first residence), the "Travessa do Mercado", the Imperial Palace, the cultural centre located in the beautifully-restored Banco do Brasil and Casa Franca-Brazil (a masterpiece by the architect Grandjean de Montigny). Return to your hotel.
Meals: B
Day 18. RIO DE JANEIRO (Breakfast & dinner)
After breakfast, a half day visit to Corcovado, the mountain home to the world famous, Christo de Redentor statue for a magnificent 360° panoramic view of Rio. Return to your hotel . Dinner and Samba show in the Lapa district.
Meals: B & D
Day 19. RIO DE JANEIRO (Breakfast)
Today we will head south towards Paraty, a lovely colonial town, 125 miles from Rio de Janeiro on Ilha Grande Bay, Brazil's southeastern coast. It lies on the border between Rio de Janeiro and São Paulo states. Enjoy a half day walking city tour.

In the 1700's when the mines of Minas Gerais were pouring out gold, the perfect bay of Paraty was a busy port, the second most important in Brazil during the Ciclo de Ouro, or Golden Century. Return trip to Rio and to your hotel.
Meals: B
Day 20. RIO DE JANEIRO (Breakfast)
A full day visit in group service by boat to the tropical islands around Rio. The Tropical Islands, the islands that permeate Sepetiba Bay, are a natural paradise situated only a few short kilometres from the city. The tour begins by transfer to the fishing village of Itacuruçá, where you will board a saveiro (schooner) for a cruise through ItacuruçáBay, bypassing several beautiful islands and tropical forests that rise from the sea.

During the cruise, there will be stops for swimming on semi-desert beaches to give even more charm to this fabulous tour. Lunch is served on the island: an assortment of wonderful fish stews, assorted seafood, salads and barbecue of your choice. After lunch, there is free time to enjoy the beach on the island. Board of the schooner for your return to Itacuruçá and return to Rio.
Meals: B
Day 21. RIO DE JANEIRO - IGUAZU (Breakfast)
Transfer to the airport for the flight to Iguazu. Arrival and start of your private tour of the Brazilian side of the Iguazu falls, the most voluminous falls in the world and more than three times the width of the Niagara Falls. The falls lie on the three borders of Brazil, Argentina and Paraguay. Transfer to your hotel on the Argentina side, the Sheraton Iguazu.
Meals: B
Day 22. IGUAZU (Breakfast)
Today a private excursion of the Argentinean side of the falls. The tour will include the Aventura safari boat ride on the Parana River, heading towards the Iguazu falls themselves. Return to your hotel.
Meals: B
Day 23. IGUAZU - BUENOS AIRES (Breakfast)
After breakfast, transfer to the airport for your flight to Buenos Aires. Arrival and transfer to your hotel, the Alvear Palace.
Alvear Palace Hotel | Meals: B
Day 24. BUENOS AIRES (Breakfast & dinner)
After breakfast, a private city tour of perhaps the most cosmopolitan metropolis in South America. Most of the population is of European descent and the city is reminiscent of Paris. It is situated on the Rio de la Plata, and as its name suggests, it is the city of good winds. The tour will include a visit to the Plaza de Mayo, the hub of the city centre and where many public buildings such as the Catedral Metropolitana can be found. At the east end, you will find the Casa Rosada presidential palace with the famous balcony from which Juan and Evita Peron greeted the masses. A visit will also be made to the Teatro Colon, found at the intersection of Cirrito and Tucuman the world-class opera house that opened in 1908 with a presentation of Aida. It seats 2500 spectators and offers standing room for another 1000. There is also a museum featuring instruments, costumes and photographs of performers. You shall also visit La Boca, Buenos Aires' most colourful neighbourhood. San Telmo, just a few blocks south of Plaza de Mayo is the artist's quarter, what some believe to be Buenos Aires' most interesting feature. Return to your hotel. In the evening, dinner & tango Show in La Esquina Carlos Gardel, the foremost tango house in Buenos Aires.
Meals: B & D
Day 25. GAUCHO DAY IN THE PAMPAS (Breakfast & lunch)
After breakfast, a private visit to a typical "estancia" in the pampas. A delicious lunch will be served where you will also be able to appreciate the ranching work of the true South American cowboy, the gaucho. Return to your hotel in Buenos Aires.
Meals: B & L
Day 26. BUENOS AIRES (Breakfast)
Free day at leisure. We can arrange a day of riding in the countryside, a wine tasting session, cooking classes, a football tour or just enjoy this free day at leisure
Meals: B
Day 27. BUENOS AIRES (Breakfast)
Today, enjoy a tour following the footsteps of Eva Peron, first lady of Argentina from 1946 until her death in 1952. You will visit two museums that display her memorabilia, including a visit to her residence and the famous mausoleum at Recoleta Cemetery. This private guided sightseeing tour of Buenos Aires depicts the life and work of one of the most important women in the history of Argentina.
Meals: B
Day 28. BUENOS AIRES (Breakfast)
After breakfast, transfer to the airport for your return flight home.
Meals: B
End of our services.
Ultimate Luxury South America Tour - Itinerary Overview:
PRICES:

Please Contact Us Here
Credit Cards Welcome:



WHAT IS INCLUDED / NOT INCLUDED
For current availability contact us at
info@amazingperu.com
and we will send you the relevant trip dossier along with a 90 day fixed quote, terms and conditions. Please bear in mind that significant price reductions are available for groups. All our Luxury Tours are fully private and depart daily. Contact us for more information regarding the above tour, or to begin customizing your own itinerary.
"Well-run multipurpose agency, with several offices in Peru with an extensive roster of trips, from family and honeymoon to luxury trips..."
Frommers Guides 2023
"Highly recommended, professional and well-organized, 'perfect tour', knowledgeable guides"
Footprint Handbook 2023
"Transportation services and accommodations are top-notch, and the guides are flexible and extremely helpful"
Fodor's Guides 2023
"
Amazing Peru
has more than 20 years of experience in the travel industry. Tours to Machu Picchu can be customized to include airfare, all meals, accommodations and travel insurance, and last from six to 14 days. Amazon cruises, horseback riding, river rafting, hiking and biking throughout Machu Picchu, Cuzco, Sacred Valley, Lake Titicaca..."
USA TODAY
"Move Over, Machu Picchu - How disabled travelers can tour Machu Picchu."
Christoper Reynolds
"Looking for an adventure of lifetime to kick-start married life? Consider these honeymoons with a difference… "
Perfect Wedding Magazine
"Experience"
Amazing Peru is the leading company in Latin America that combines exclusivity, luxury and authenticity for Peruvian holidays. It will tailor a 15- days tour for you that takes in Lake Titicaca, the Sacred Valley, Machu Picchu, Lima, Cuzco, Colca Canyon and the Amazon rainforest."
The Travel and Leisure Magazine UK
"A reputable firm with an impressive variety of unique excursions… "
At Home and Away with Alan Whicker CBE Magazine
Spend Christmas on a guided tour of breathtaking Machu Picchu and visit famous Lake Titicaca. Amazing Peru offers luxury Christmas vacations in Machu Picchu along the Inca Trail...
Trails Outdoor Travel Guide
"Amazing Peru takes families on both luxury and affordable tours throughout Peru. Children 12 and older are welcome to come along on the 12-day Peru Family Adventure Tour. Raft, backpack, kayak and bike through some of Peru's most unforgettable sights including Machu Picchu. The Family Tour to Peru is tailored for children younger than 12 years of age with an educational component. Relax on Peru's northern beaches, explore the high-altitude Lake Titicaca, trek through the Amazon, and visit Machu Picchu on this 16-day journey. Check out Amazing Peru's 12-day Family Tour."
Global Post USA
"
You can fly over Machu Picchu - or take a helicopter ride
Who needs hiking when you can fly? The company Amazing Peruoffers hour-long flight tours right over the Sacred Valley of the Incas. The plane fits a minimum of eight passengers, and it can also be chartered. Passengers fly over Tipon and Pikillaqta, both archaeological sites, Pisaq and the Urubamba Valley, Sacsayhuaman, and, of course, Machu Picchu itself. Flights can be longer or shorter as requested. "
"
You can Om your way through Machu Picchu
Machu Picchu is known as one of the most spiritual lands in the world, so why not go all out and Om your way through its ruins? Amazing Peru offers a seven-day yoga tour where visitors travel from Lima to Cuzco and finally to Machu Picchu, where they stay in the famed sanctuary Lodge hotel right outside of the ruins. They participate in multiple meditation and yoga sessions throughout the trip, but the highlight is a private session smack-dab in the middle of the ruins. Now that is an Om experience worth waiting for."
Yahoo Lifestyle
A Private, customized tour to Venezuela, Guyana, Suriname, French Guiana and Trinidad & Tobago. "Any traveler with a well-developed sense of adventure will be rewarded with an incredible experience on this journey to a birding paradise designed and operated by Amazing Peru."
"Savoring a taste of Uruguay's acclaimed wine region - An outstanding experience"