Palumeu Marowijne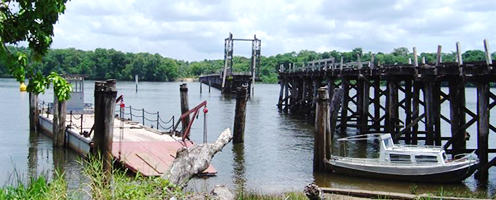 ITINERARY
This is an ideal holiday resort for nature lovers as Palumeu jungle resort is situated along the Upper Tapanahony River, in the midst of the Amazon rainforest; and close to an Amerindian village bearing the same name. The walk and climb to "Poti Hill", which offers a breathtaking view over the river and mountaintops of the southern part of Suriname, beneath, will remain in your memory forever. In this part of the tropical rainforest, howler monkeys and birds announce daybreak, the impressive rapids, flora and fauna of the Amazon rainforest and the current lifestyle of the Amerindian tribes, the Trio and Wajana, will surely fascinate you. This tour is recommended for all those who wish to experience the Amazon rainforest as it is by the Amerindians in their living habitat. The adventure continues with a jungle track tour along the eastern border of Suriname, on rivers and through the dense Amazon rainforest. Apart from adventurous trips through the jungle, you will also learn more about the culture of the Paramaccan and Aucan maroon tribes. The tour starts from Paramaribo to the border city Albina where the trip will continue by dug-out canoe on the Marowijne River. During the following days, expert boatmen will guide you safely during the trip on the powerful river and between the rapids. Tracking through the jungle, setting up a camp and dragging the boat along, will all form part of this adventurous jungle track tour. An unforgettable experience is stepping over into a smaller boat to cross over the magnificent rapids in the river. Your stay will be in self-made camps, in hammocks with mosquito nets.
PRICES:

Please Contact Us Here
Credit Cards Welcome:



WHAT IS INCLUDED / NOT INCLUDED
For current availability contact us at
info@amazingperu.com
and we will send you the relevant trip dossier along with a 90 day fixed quote, terms and conditions. Please bear in mind that significant price reductions are available for groups. All our Luxury Tours are fully private and depart daily. Contact us for more information regarding the above tour, or to begin customizing your own itinerary.