Las Arenas de Mancora Hotel



«MANCORA - PERU»
Antigua Panamericana Norte Km 1213, Mancora, Piura, Peru.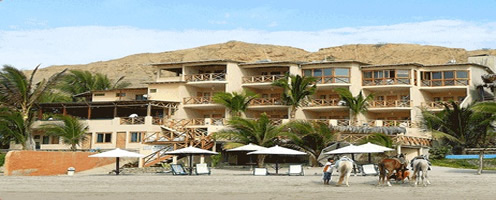 DESCRIPTION
Hidden within a fabulous tropical garden of over one hundred palm trees; and in front of the sea with an infinite number of flowers and plants. Situated 4 degrees south of the equator, Mancora has sunshine for 365 days of the year.