Hotel Libertador Trujillo





«HUANCHACO - PERU»
Jr. Independencia 485, Trujillo, Peru.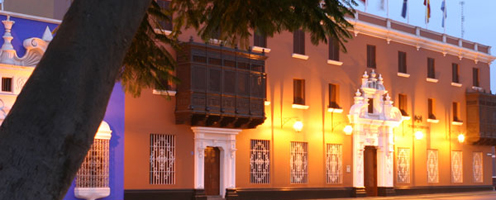 DESCRIPTION
Hotel Libertador Trujillo is located within the once walled-in historical city of Trujillo, on the Main Square. The hotel is located only 15 minutes from the "Carlos Martinez de Pinillos" airport and is a superb choice for visiting the archeaological site of Chan Chan, the clay city and capital of the ancient Chimu culture, as well as the "Huaca del Sol y la Luna" (Temple of the Sun and Moon).