Hotel Miraflores Park





«LIMA - PERU»
Miraflores - Av. Malecón de la Reserva 1035 - Lima, Peru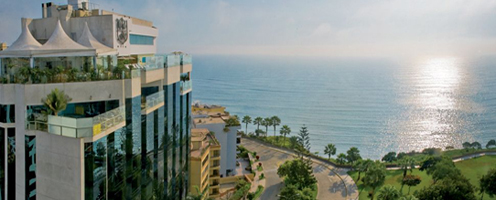 DESCRIPTION
Located in the exclusive residential district of Miraflores, where history and tradition go hand in hand with the important cultural, commercial, entertainment and financial centres.

The hotel is surrounded by a park and has incredible ocean views.

Miraflores Park Hotel is located approximately 20 minutes from the International Airport of Lima, and approximately 15 minutes from the bus station.