Hotel Maisson Suisse



«NAZCA - PERU»
Km. 447 Carretera Panamericana Sur, Nazca - Near the Nazca lines. Ica, Peru.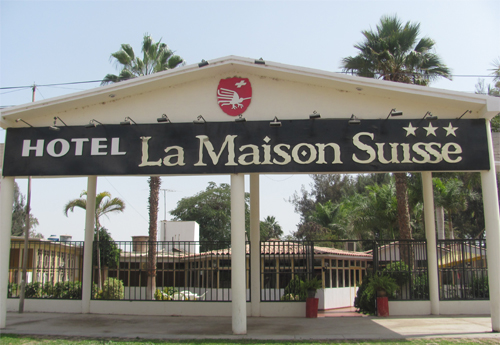 DESCRIPTION
The european architecture of the building surrounded by beautiful gardens, the dry and hot weather of the area makes La Maison Suisse Hotel an oasis in the Nazca dessert landscape.

Located in Nazca, 447 km. south from Lima on the Panamerican highway, La Maison Suisse Hotel offers first class service to local and foreign tourist who visit the area interested in the enigmatic and famous Nazca lines.