Hilton Tobago Golf and Spa Resort




«TOBAGO»
Lowlands, Scarborough, Tobago, Caribbean.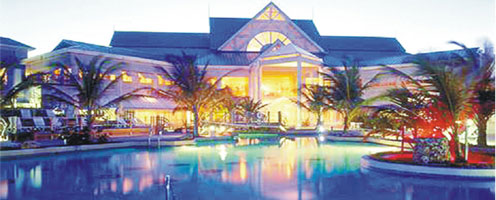 DESCRIPTION
The hotel is located on a 20-acre tropical beachfront, 2.5 miles east of Crown Point International Airport. The hotel overlooks Tobago Plantations' 18-hole PGA-designed golf course. Features include two world-class tennis courts, three outdoor swimming pools, a fitness centre with sauna, full-service spa facility, a popularly priced restaurant, a fine dining room and three bar/lounges.