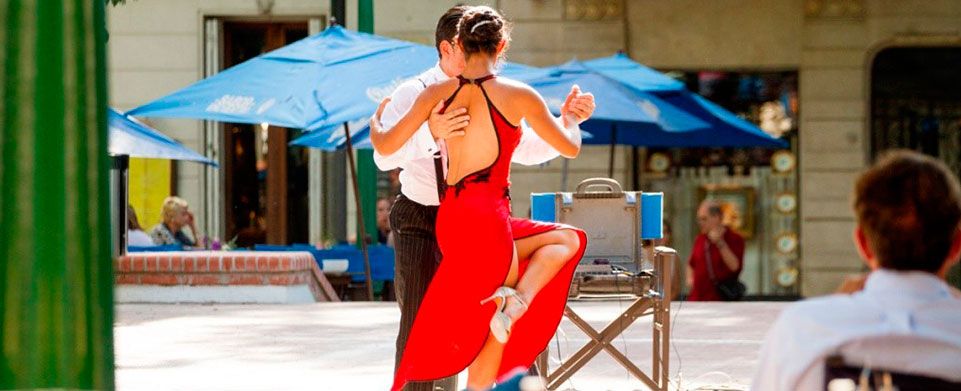 this Valentine's Day and you feel like a treat is in order, then continue reading as we visit some of the most romantic destinations in South America. From city explorations to enchanting cruises, from a secluded island stay to a wine tasting extravaganza under the Andean Mountains, South America has it all. Not to mention that at this time of the year it is summer in most of these countries. So without further ado, let's begin our trip to the most romantic highlights of Latin America.
Buenos Aires, the tango capital of the world
Buenos Aires, often coined the Paris of the South, is the capital of Argentina and combines old world grandeur and sophistication with a modern-day latin vibe. With beautiful architecture, wonderful food and wine and some fabulous hotels, the city is a destination in its own right. Or if you have more time available, why not visit many other fascinating sites around Argentina including Patagonia, Bariloche and the Iguazu Falls.
Buenos Aires boasts many beautiful parks and fascinating boulevards where you can enjoy shopping at some the glamorous stores or just enjoy walking around many of the distinct neighbourhoods which gives the city its unique character and personality. You can also enjoy fine dining at any of the many superb restaurants located in the city. With Italian, French and Creole influence, the city is a real foodie's paradise. And who can forget the magical tango, the iconic and sensual dance for all lovers? Why not enrol in a lesson or two to find your true inner latin-spirit and loosen all your inhibitions. And lastly, where should you share that intimate kiss with your other half? How about the Puente de la Mujer, the Woman's Bridge, designed by Spanish architect Santiago Calatrava, this rotating foot bridge is a marvel of design and a must see when visiting Buenos Aires.
Cartagena, the walled city of the Caribbean
This Caribbean coastal city with its cobbled streets, palm-fringed squares and colourful colonial mansions is the perfect getaway any time of year. In February, with the temperatures well over 30C, it's a welcome and balmy change to the cold northern climate of North America and Europe. With sandy beaches and salsa dancing, not to mention great food, Cartagena is the historical Caribbean destination for all romantics at heart. With wonderful boutique hotels and several coral islands nearby, snorkelling and daily boat trips add to the Caribbean theme of this delightful city.
We would recommend a cooking class with your other half as well as a therapeutic mud bath at the nearby Totumo volcano. For the evening, what could be more romantic after a fine meal than dancing salsa at any of the many authentic salsa clubs.
From Cartagena, you can further explore other parts of Colombia which is now opening up to tourism as never before thanks to its amazing turn-around in safety and security for all visitors.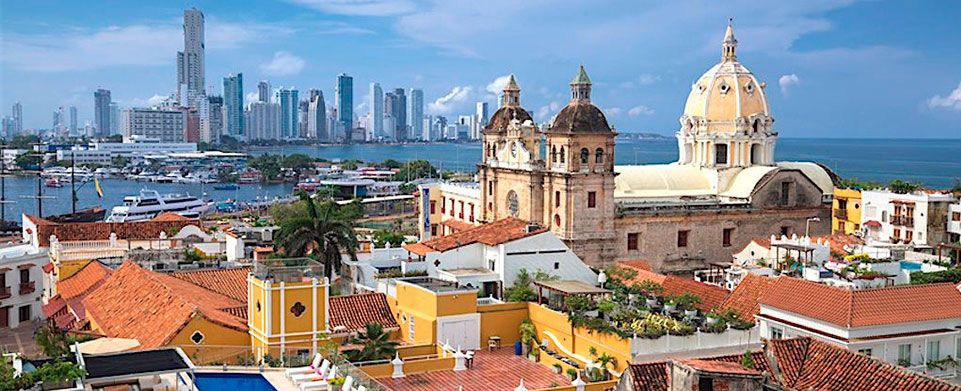 Fernando de Noronha, the UNESCO islands
Few places can be so remote and idyllic and yet romantic and so beautiful as this volcanic archipelago about 350 kilometers off Brazil's northeast coast. A protected national marine park and ecological sanctuary, it has undeveloped beaches, excellent scuba diving and snorkelling and the chance to see turtles, rays, dolphins and reef sharks swim in its warm, clear waters. Where else could be so perfect for a romantic escape? Fernando de Noronha is accessed from several eastern cities of Brazil and is a UNESCO World Natural Heritage Site, along with being an island of sustainable tourism.
You can choose from several beach resorts and pousadas as you enjoy each other's company and contemplate that you are standing on the top of a submerged mountain range.
Enjoy the island visit as your own getaway or combine it with a visit to several more beautiful Brazilian destinations.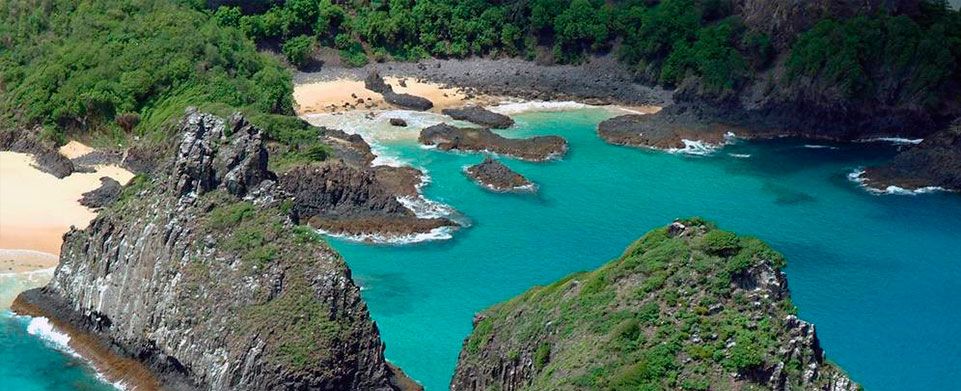 Cusco, ancient capital of the Incas
Set in the high altitude location in the heart of the Peruvian Andes, Cusco has been visited by pilgrims for thousands of years. Today, it is no less a favoured destination for adventures and romantic souls keen on experiencing the ancient customs and ways. With wonderful hotels and restaurants, the array of things to see and do here is truly breathtaking. Why not take the Hiram Bingham train to Machu Picchu in style and visit the amazing Inca citadel. Some also choose to re-new their wedding vows with a Shaman in a very special ceremony at Machu Picchu.
For those with a penchant for old cobbled streets and hidden craft shops, Cusco is a world heritage site and a gem to explore during the day. With many local tours on offer including the nearby Sacred Valley visitors to Peru spend most of their time in this area. However it would be remiss not to tour many other beautiful parts of Peru, home to so many interesting places up and down the country.
If time is limited and Cusco beckons the most, then we recommend a Peru spa tour for the romantic couple. You can either spend some days in the nearby valley or in Cusco city. Either way, there are so many options to choose from, you will be destined to return year after year.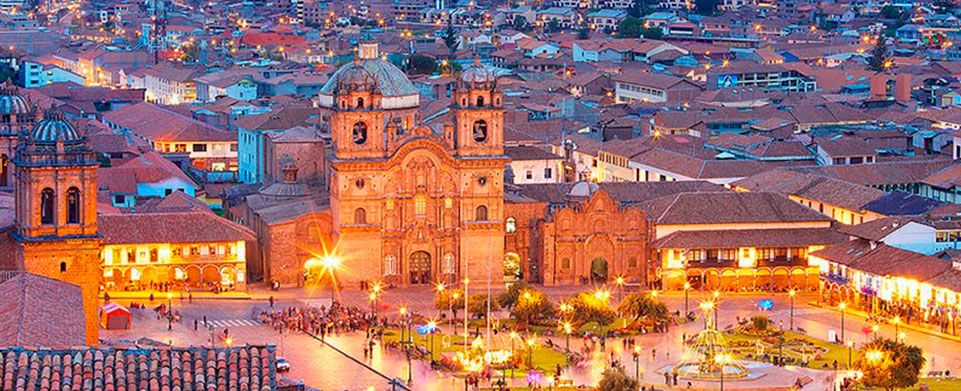 Mendoza, the vine capital of South America
One of the most romantic places in Argentina, Mendoza is situated under the Andean mountain range and is one of the great wine capitals of the world; a wonderful place to explore wine, food and the Andes mountains.
Most visitors come for the wine as there are many wine tours in the area so why not enjoy a few days at an all-inclusive wine lodge complete with visits to different wine bodegas of the region. Malbec and Chardonnay amongst others are the main grape varieties in this part of the world. In addition, Mendoza is also home to many adventurous pastimes such as white water rafting, horseback riding as well as exploring the national parks. Many visitors also combine Mendoza with other great destinations in Argentina to make a complete tour of this fascinating country. As a destination for a couple, Mendoza is one of the most beautiful to choose from and one which will delight all visitors.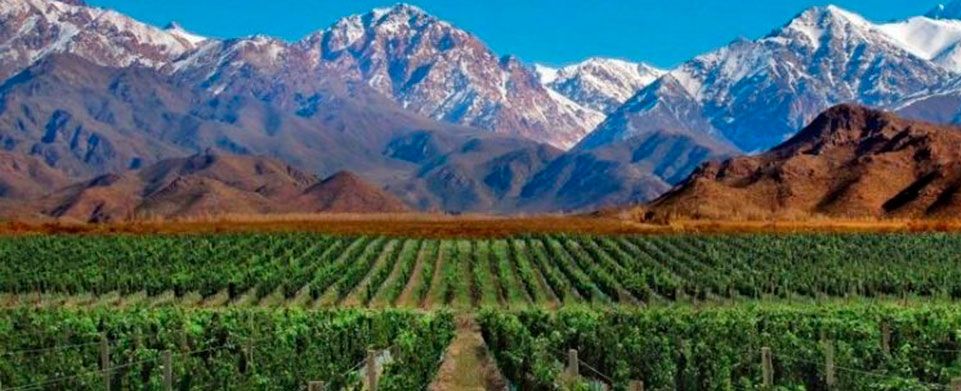 Amazon Cruise, on the Peruvian Amazon
When one thinks about cruising, seldom does it conjure up thoughts about a romantic vacation for a couple. But this Amazon cruise in Peru could not be further from the truth. Based on a very luxurious and intimate Amazon cruiser, choose from an 8, 5 or 4 day cruise where you will settle into your over-sized cabin which is fully air-conditioned and complete with panoramic glass windows. Open the curtain at the foot of your California king-sized bed at night and count the constellations in a sky filled with brilliant stars. Your cabin also comes complete with a private bath, shower, 24 hour hot water, a hairdryer, and a basket of luxury toiletries. All meals are prepared by Executive chef Pedro Miguel Schiaffino, one of Lima's culinary stars who has created a menu that draws on both Peruvian and European influence. Wine is included with meals, giving you the opportunity to experience a range of the finest South American vintages. Over the next few days, you will sail along in total comfort over several tributaries of the Amazon River, as well as on the mighty river itself. Now that sounds like a truly romantic voyage for two.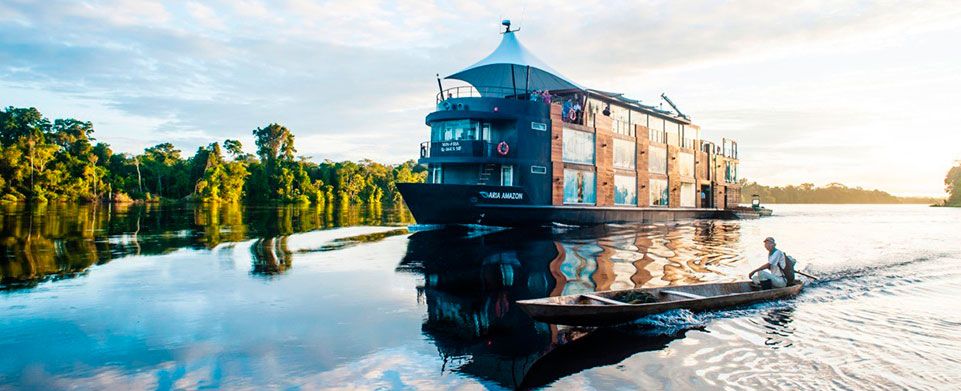 Conclusion
With so many fabulous destinations to choose from, it's clear Latin America is blessed with a plethora of romantic escapes for the intrepid couple. The question is though, which one do you choose as your first Valentine's trip to South America?
If you want to impress the love of your life