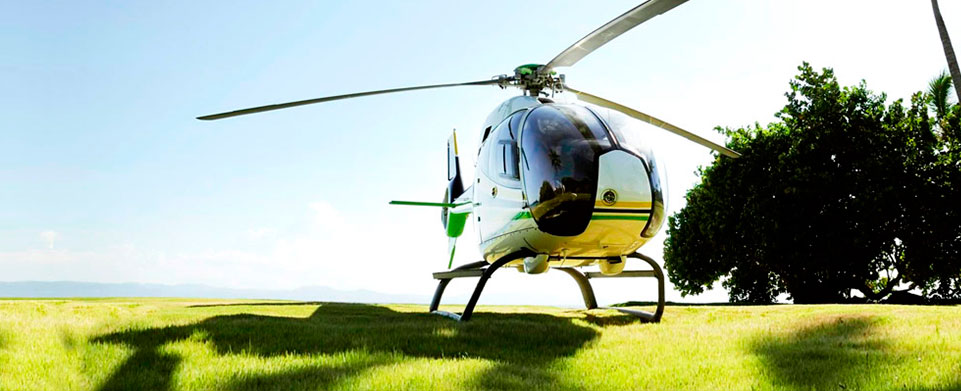 Pioneering Private Aviation Industry in Peru: New Helicopter Tours in Peru
Lima, Peru, Nov 27, 2018 — Amazing Peru the Latin America-based company announced today that destinations which normally took days to access will now be reachable in the same day in their private helicopters from Lima and other major cities in the country, Amazing Peru has added more unique helicopter programs to its trip list, expanding its range from staple sites like the Nazca Lines and Machu Picchu to some of the most awe inspiring destinations on the continent.
Where are these new locations and who does this service cater for? Nicole Wagner, Latin America Manager of Amazing Peru Private Jets explained: "We wanted to offer more breath-taking sites in Peru to those customers whose time is limited, and who wanted to access remote sites that normally take days by road. We of course knew we had to add the Amazon River, high on many people's must -see list along with the amazing Gocta waterfalls, the Andean Glaciers, the deep canyons of Colca and Cotahuasi and the rainbow mountain of Ausangate."
With these new destinations, customers with limited time will be able to see and experience these marvels of Peru that otherwise would have taken over a week, Wagner said.
Regarding the customer-base for these new helicopter trips, Wagner confirmed that it was for the more wealthy client with limited time on their hands but also for groups of friends, families and small incentive groups as the helicopters cater for over 20 passengers. They can set of from Lima, touch down in some far-off remote landscape and be back in Lima in time for dinner, Wagner added.
She continued, "With a strong focus on the Amazon and Amazon River, some of our helicopters are based in the city of Iquitos and allow you to fly over the Rainforest before transferring to a seaplane, a Viking twin otter to land on an Amazon lake. Here you will then be able to swim, birdwatch and fish from your own private seaplane. Enjoy lunch onboard a luxury Amazon cruiser before returning to your helicopter. These once in a lifetime trips, once a fantasy trip for the wealthiest individuals are now available to the general public".
Amazing Peru Private Jets has done business in Peru since 1975. With several Mi-171 helicopters at their disposal, they became the only company authorized by the DGAC to perform Instrumental Flights (IFR -Instrumental Flight Rules) in Peru.
The importance of this lies in the possibility for helicopter operations using equipment along with the latest navigational technology when visual capacity is reduced.
Wagner added "We have the capacity to provide helicopter services around Peru and outside of its borders."
Currently, Amazing Peru Private Jets primarily serves Peru, Brazil, Argentina, Chile, Ecuador & Galapagos Islands.
Charter flights are available 24 hours a day, seven days a week, year-round, weather and safety permitting.
About Amazing Peru
Amazing Peru pioneered the luxury adventure and private aviation in South America more than 47 years ago. Today we are the world's undisputed Latin America luxury-travel leader and the only Latin American private jet Company, offering award-winning "tours of a lifetime" by National Geographic offering travel solutions to our discerning worldwide clientele.
For further information, interviews or imagery, please contact:
In-house PR contact:
Nicole Wagner
T: 1 800 704 2915
W: www.amazingperu.com
E: info@amazingperu.com
Contact Information
Amazing Peru
Nicole Wagner
800-704-2915
www.amazingperu.com