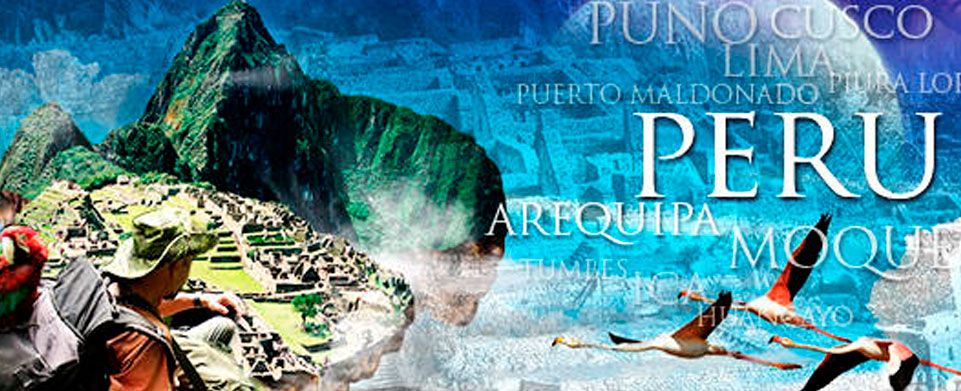 Within recent years more and more people have come to realize that Peru is a country with a lot to offer, so much in fact that it has grown to become one of the most popular travel destinations within Latin America. This is however, not surprising, considering that Peru is home to some of the richest bio diverse zones in the world, tasteful and innovative cuisine and an incredibly wide selection of archeological sites left behind by some of the oldest civilizations in the world.
The most known of these sites is the incredible mountain citadel of Machu Picchu, which since its re-discovery in 1911 has been the number one reason to visit Peru. Yet, there are plenty more reasons for you to travel to this country of wonders, most important being that you will get an unparalleled vacation experience with memories that will stay with you for life. If you are still not convinced, maybe the following 6 reasons why you should Travel to Peru will help.
Machu Picchu
As mentioned the number one reason for many tourists to visit Peru is the magnificent Machu Picchu, one of the 7 New Wonders of the World, hidden away in the beautiful Peruvian mountains this extraordinary sight indeed deserves a spot on the list. Even though it is a highly popular tourist destination, Machu Picchu has far from lost its magic, nor its ability to amaze visitors with its beauty and mystical atmospheres. Anybody who plans a Peru Vacation must include a visit to this magical and wonderful place.
Hearty and Innovative Cuisine
If you are a food fan, a visit to Latin America`s gastronomical capital; Peru is a must. Peruvian cuisine is on the rise and within the last couple of years it has gained the international recognition it deserves, especially when awarded this year's World Travel Award for Best Culinary Destination, thus beating renowned culinary nations such as France, China, Italy and Spain. This prominent title was awarded to Peruvian gastronomy for its interesting use of local exotic ingredients and great diversity. However, what really sets Peruvian cuisine apart are the unique flavorful culinary fusions that it possesses, largely accredited to the centuries of gastronomic impact from several nations including Spain, Africa and Asia. These interesting food combinations have given life to most of the beloved Peruvian national dishes, such as Lomo Saltado, Tacu Tacu, anticuchos and aji de gallina, to name a few. It is thereby safe to say that the innovative fusion-based Peruvian gastronomy definitely serves as an important reason to visit this marvelous country.
Rich cultural heritage
As mentioned, Peru is home to many other amazing and astounding sites besides the famous Machu Picchu. In fact Peru houses 9 incredible UNESCO World Heritage sites and plenty more which are not declared by UNESCO, but are just as extraordinary. All of these sites have been left behind by ancient civilizations that once inhabited Peru, several of which stretches back to before the Inca Empire. Included in this amazing cultural and archeological treasure is the "second" Machu Picchu called Choquequirao, which served as a religious center of the region; the first pre-ceramic city of Caral just outside of Lima; the largest pre-Colombian adobe city of Chan Chan in Trujillo; the hidden fortress of Kuèlap and many other astonishing sites. Together all these astounding sites form the rich cultural heritage of Peru which certainly is well-worth exploring.
High quality luxury hotels and resorts
While visiting and absorbing the many cultural and historic sites that Peru is bursting with, you have the oportunity to enjoy the luxuries of many high quality hotels throughout the country. The most notable of which include The Orient Express Palacio Nazarenas, The Monasterio, The Machu Picchu Sanctuary lodge and Miraflores Park Hotel. Nevertheless, there are several other equally satisfying options, including different price classes. Furthermore, the country is also a number one provider of pampering and recreation resorts that offer revitalizing spa treatments, using local products and ancient Peruvian techniques. Benefit from the Peruvian expertise in luxury solutions and include a stay at one of the esteemed Peruvian luxury hotels or quality spas.
The Biodiversity
Peru has been declared one of the top 10 "megadiverse" countries in the world, meaning that it is a particularly rich country when it comes to Mother Nature. Furthermore, Peru is home to the second largest area of forested land, which means that 50% of the country is made up by forests and the fact that 10 % of the world's flora and fauna can be found in the Peruvian forests. Included in this wide biodiversity are several hundred bird and plant-species that can only be observed in Peru. This Peruvian treasure of rich nature and wildlife makes Peru the primary destination for many bird-and nature lover as well as any exploratory soul looking for an adventure.
The luxurious Hiram Bingham Train
The famous Hiram Bingham train that takes tourist to the mountain citadel of Machu Picchu is a unique travel experience that can only be experienced in Peru. A trip on this luxury train named after Machu Picchu's explorer himself takes 3 hours and passes through the most spectacular and astounding scenery before arriving to the Incan citadel. On board you will experience a delicious brunch assortment and live Andean music, while relaxing comfortably in the 1920's inspired train carriage.
Visit the magnificent culturally and naturally rich country of Peru and go home with unique and life-lasting memories from the many spectacular experiences that you are guaranteed to have in Peru. Find your inner explorer and learn about ancient civilizations or emerge yourself in the tasteful Peruvian cuisine and let the strong flavors pamper your taste pallet. Above are 6 reasons why you should travel to Peru, but there are many more. Find your own. Contact us at info@amazingperu.com for a great offer or tailor your own trip fitting your specific personal needs and preferences. We also offer several Machu Picchu Travel combinations and pick your favorite preferred way to experience the breathtaking ancient citadel of Machu Picchu.