Cotahuasi Trek - In the deepest canyon in the world - 3535m
After breakfast, you start the trip through some wonderful scenery towards the Valle de Majes. Later, visit the town of Chuquibamba and then continue to go up the pass of Mount Coropuna and Solimana. After reaching the top, you will then
Arequipa, Chuquibamba, Cotahuasi
4 days / 3 nights.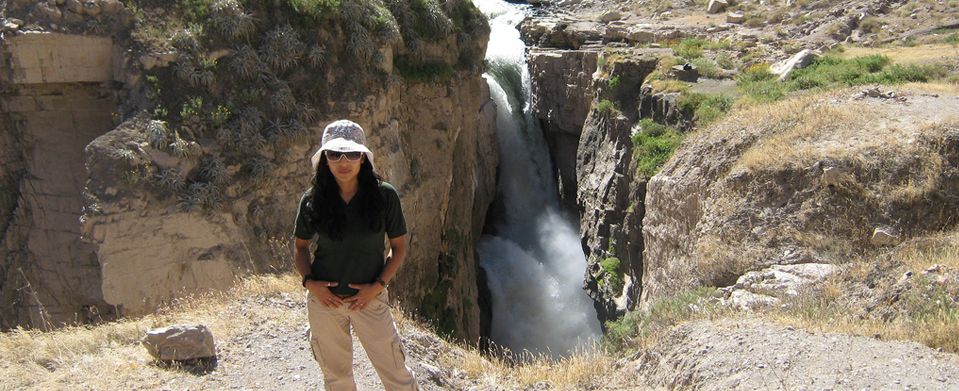 ITINERARY
Day 1: Arequipa
After breakfast, you start the trip through some wonderful scenery towards the Valle de Majes. Later, visit the town of Chuquibamba and then continue to go up the pass of Mount Coropuna and Solimana. After reaching the top, you will then begin the ascent down into Cotahuasi. Continue onto Cotahuasi town.
Day 2: Cotahuasi
After breakfast, you will head towards the town of Taurisma and then onto Tomepampa. Visit to the thermal baths of Luicho and then onto the small town of Alca. Here is one of the largest pre-Columbian sites in the valley, dating from 900BC to 1532 AD. The site was a major ritual center in the years preceding the Inca conquest and the town led the valley's resistance to the Inca expansion during the second half of the 15th century. Return to Cotahuasi.
Day 3: Cotahuasi
Today we trek along the Cotahuasi River towards Piro, and head towards the direction of the Sipia waterfalls, cascading down 150 m. Return to the bridge of Cuyac in Cotahuasi.
Day 4:
In the morning, visit the town of Huaynacotas. Afternoon return to Arequipa.
Cotahuasi Trek - In the deepest canyon in the world - 3535m Itinerary Overview:
WHAT IS INCLUDED / NOT INCLUDED
For current availability contact us at
info@amazingperu.com
and we will send you the relevant trip dossier along with a 90 day fixed quote, terms and conditions. Please bear in mind that significant price reductions are available for groups.
Recommendations:
"Amazing Peru is a well-run multipurpose agency, with several offices in Peru and an extensive roster of trips, offering everything from family and honeymoon tours to luxury trips and adventure and jungle tours, for virtually any budget" Frommers Guides 2013
"Highly recommended, professional and well-organized, 'perfect tour', knowledgeable guides" Footprint Handbook 2013
"Transportation services and accommodations are top-notch, and the guides are flexible and extremely helpful" Fodor's Guides 2013
Amazing Destinations is a reputable firm with an impressive variety of unique excursions…" - At Home and Away with Alan Whicker CBE, Magazine At Home and Away with Alan Whicker CBE
Recommended in Bonnie's South America Travel Blog at About.com .