Amazon Origin Trek
After breakfast, you will start the trek heading across the continental devide at an altitude of 5010m. Camp at the Carhuasanta river some 4730m, one of the furthest tributaries of the Amazon river, at the foot of Mount Mismi, from where the waters originate
Arequipa, Colca Canyon, Amazon River
4 days / 3 nights.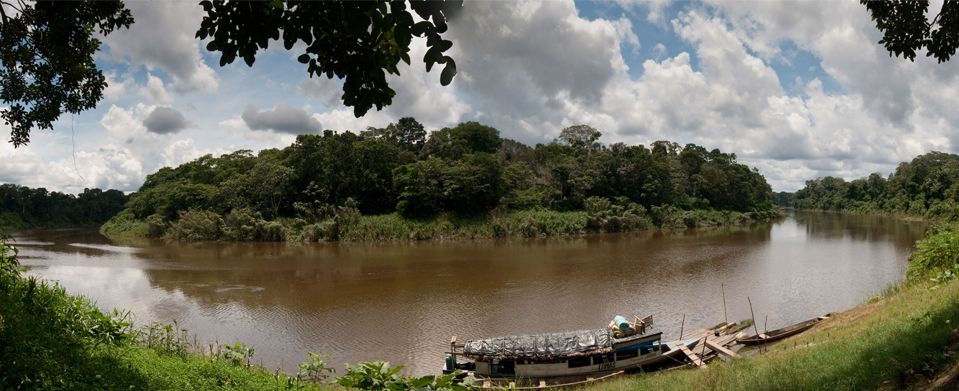 ITINERARY
Day 1:
After breakfast, you start the trip through some wonderful scenery towards the Colca canyon, where you shall see groups of wild alpacas, vicuñas and guanacos. Eventually, you will reach the most important town of the Colca Canyon, Chivay situated at 3600m. You shall also visit the old ghost town of Ran Ran at 4482m. Camp at Aquenta 4782m.
Day 2:
After breakfast, you will start the trek heading across the continental devide at an altitude of 5010m. Camp at the Carhuasanta river some 4730m, one of the furthest tributaries of the Amazon river, at the foot of Mount Mismi, from where the waters originate.
Day 3:
Today you will visit Apacheta river, which is the very first tributary of the mighty Amazon. You will head towards the Apacheta high pass to cross over into the Colca canyon. Camp at Qollpa 4400m, close to the town famous for alpaca - breeding.
Day 4:
After breakfast, start heading towards the old town of Lari in the Colca canyon. A visit to the church and the old cemetery. From here, private transport back to Arequipa. Transfer to your hotel.
WHAT IS INCLUDED / NOT INCLUDED
For current availability contact us at
info@amazingperu.com
and we will send you the relevant trip dossier along with a 90 day fixed quote, terms and conditions. Please bear in mind that significant price reductions are available for groups.
Recommendations:
"Amazing Peru is a well-run multipurpose agency, with several offices in Peru and an extensive roster of trips, offering everything from family and honeymoon tours to luxury trips and adventure and jungle tours, for virtually any budget" Frommers Guides 2013
"Highly recommended, professional and well-organized, 'perfect tour', knowledgeable guides" Footprint Handbook 2013
"Transportation services and accommodations are top-notch, and the guides are flexible and extremely helpful" Fodor's Guides 2013
Amazing Destinations is a reputable firm with an impressive variety of unique excursions…" - At Home and Away with Alan Whicker CBE, Magazine At Home and Away with Alan Whicker CBE
Recommended in Bonnie's South America Travel Blog at About.com .