National Geographic
National Geographic Traveler Award "50 TOURS OF A LIFETIME"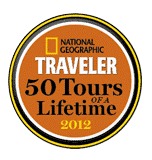 We are thrilled to announce that Amazing Peru' partner company Aventouras, received the National Geographic Traveler "50 Tours of a Lifetime" 2010 award for our Discover Peru Tour. Explain the tour: National Geographic Traveler describes the experience as, "Machu Picchu is undoubtedly the pièce de résistance of any trip to Peru, including this one, which features several hikes around the Inca ruins. However, the itinerary packs in other thrills as well. Bike to the salt pans of Maras, raft the rushing Urubamba River, and kayak Lake Titicaca at 12,500 feet to Isla Taquile, where overnights are in guesthouses operated by local families." The National Geogrpahic Traveler "50 Tours of a Lifetime" award is highly competitive and awarded to tours designed for experience, immersion, sustainability, and cultural connection. Amazing Peru knows first-hand the work, ingenuity, and challenge of finding truly unique off-the-beaten-path adventures that incorporate culture, adrenaline, and experiences that create one-of-a-kind memories. Amazing Peru is honour that the development and operations of our product elalborated on 2006 was honored to be awarded with the prestigious National Geographic Traveler "50 Tours of a Lifetime" in 2010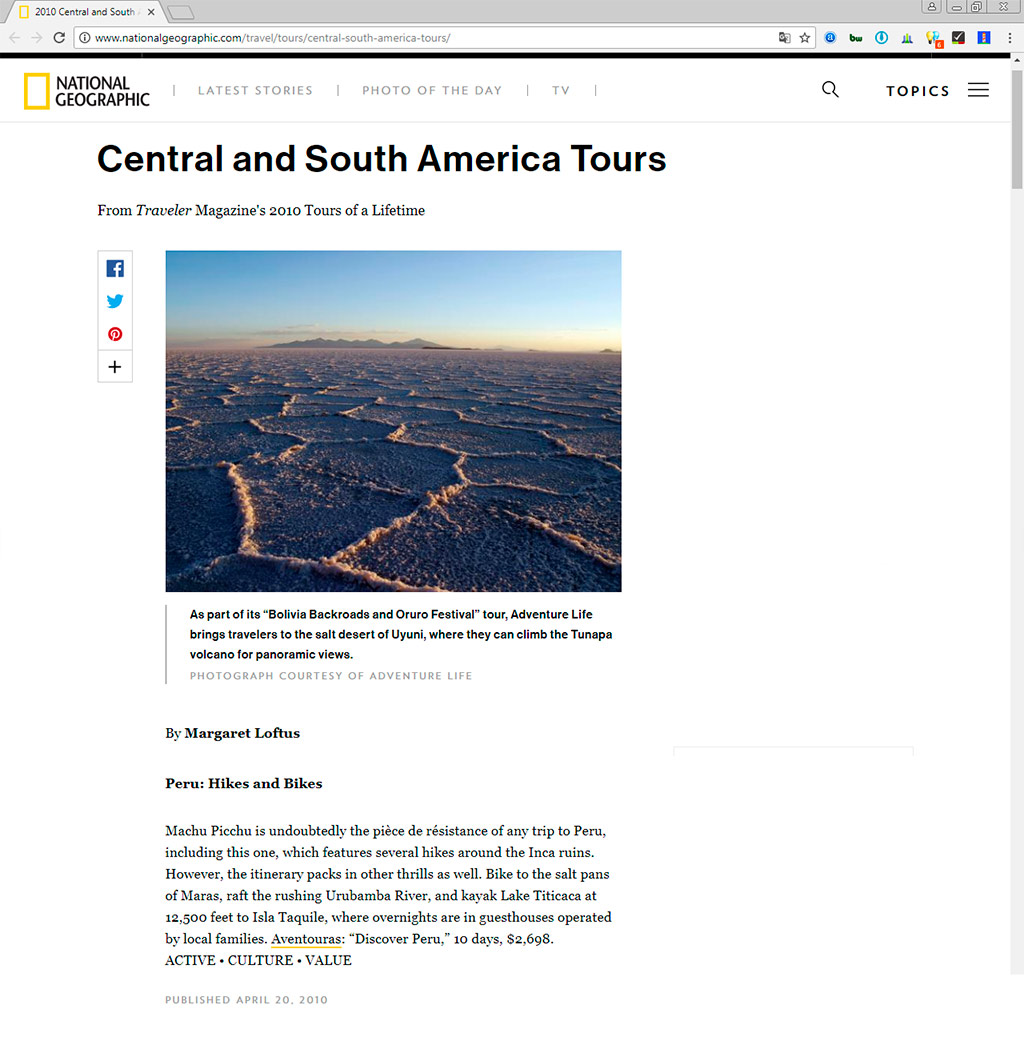 Link: http://www.nationalgeographic.com/travel/tours/central-south-america-tours/
Amazing Peru takes families on both luxury and affordable tours throughout Peru. Children 12 and older are welcome to come along on the 12-day Peru Family Adventure Tour. Raft, backpack, kayak and bike through some of Peru's most unforgettable sights including Machu Picchu. The Family Tour to Peru is tailored for children younger than 12 years of age with an educational component. Relax on Peru's northern beaches, explore the high-altitude Lake Titicaca, trek through the Amazon, and visit Machu Picchu on this 16-day journey. For travelers on a budget, check out Amazing Peru's 12-day Affordable Family Tour.