Sandy Lane Golf And Spa Resort





«BARBADOS»
St James Area, Barbados, Caribbean.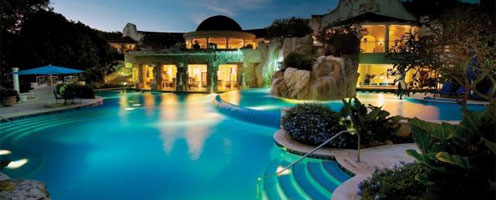 DESCRIPTION
Sandy Lane is located in an ancient mahogany forest overlooking a fabulous white sandy crescent that stretches over 300 meters. The accommodation has 112 rooms and suites and a magnificent five bedroom villa. The spacious rooms offer a spacious private veranda, flat screen TV with entertainment system and custom private bar.