TRUJILLO - CHAN CHAN - CAJAMARCA

(5 days, 4 nights)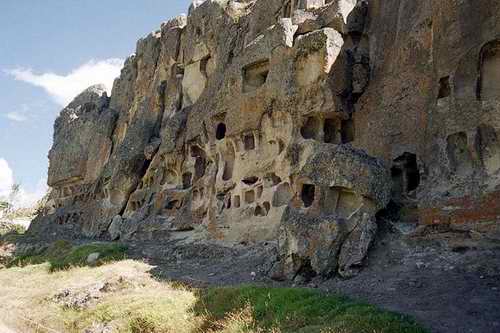 Day 1:
Flight to Trujillo. Reception and transfer to your hotel. Free day to explore Trujillo, the third largest city in Peru at your own leisure.

Day 2:
After breakfast, a guided visit to the metropolis of Chan-Chan, the ancient capital city of the Chimu Empire. It is the largest pre-Columbian city in South America, built entirely of mud and adobe brick. A stop is made at Huaca Dragon to visit this restored, pyramidal shaped adobe temple consecrated to the rainbow, and with beautiful bas-reliefs. A visit to the small nearby archaeological museum concludes the tour. Return to your hotel.
Day 3:
After breakfast, journey by bus to Cajamarca. Reception and transfer to your hotel. Free evening.

Day 4:
Full day excursion to Cumbemayo, some 20 km outside of the town and the site of ancient, pre-inca channels engraved into the mountainside. The ducts were built by the old Cajamarca culture. Return to Cajamarca.

Day 5:
Day of leisure to enjoy the town, famous for in 1532, Pizarro imprisoned and subsequently executed Inca Atahualpa, bringing to an end the Inca Nation. A chance to visit the thermal baths at Banos del Inca. Optional visit to the pre-inca graveyards of Otuzco, carved into the hillside and dating back to over 1000BC. Transfer to the airport for the return flight back to Lima.


(You may wish to add further Northern Peru extensions such as Tumbes, Piura or the fabulous museums of Lambayeque - please ask for further information).
| | |
| --- | --- |
| | |

For current availability contact us at info@amazingperu.com and we will send you the relevant trip dossier along with a 90 day fixed quote, terms and conditions.