PARACAS - BALLESTAS ISLANDS - NAZCA LINES

(3 days, 2 nights)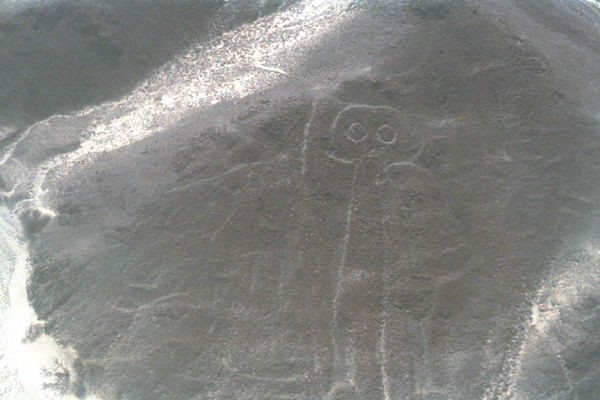 Day 1:
Transfer to the bus terminal for the luxury royal class bus to Pisco. Reception and transfer to your hotel.

Day 2:
After breakfast, transfer to the port for the boat to the Ballestas islands. Commonly referred to as the "little Galapagos", here you will see an amazing concentration of sea birds and sea lions in their natural habitat along with the famous "candelabra" enigma, marked into the desert hillside. This engraving has nothing to the do with the Nazca Lines but is thought to be an old pirate warning over two centuries old. After the boat tour, return to the mainland for an excursion to the Paracas National Reserve, the only coastal reserve in Peru. Here you will visit several museums showing the natural history of Paracas and also the ancient Paracas culture in addition to the beautiful "cathedral", a natural rock formation. After lunch, return to Pisco. In the afternoon, transfer to the bus terminal for the royal class bus to Nazca (about 3 hours). Arrival and transfer to your hotel.

Day 3:
Before breakfast, a flight tour over the enigmatic Nazca Lines; gigantic drawings and geometrical figures engraved in the driest desert of Peru and dating back to 250 AD. Drawn throughout over 1000 Km2 of desert on the Pampas of San Jose in Ica, and due to their enormous size and largely unknown origin, leaves an indelible impression on all who visit this most mysterious archaeological site. With representations of animals, such as a spider, a monkey and several birds, they are believed to be an enormous astronomical calendar or possibly an offering to the gods. First discovered in 1550 it was not until the advent of flight, in the 1920's, that the lines were first realised for their significance. The drawings are not in actual desert sand but on small rock debris, varying in length from 150m to 300m and with a depth of 20cm. After breakfast, a private tour of the ancient Cantalloc aqueducts and the ruins of a recently discovered Inca town nearby. Transfer to the bus station for the royal class bus back to Lima. Transfer to your hotel.

(Private transportation can also be arranged - please ask for details).

| | |
| --- | --- |
| | |

For current availability contact us at info@amazingperu.com and we will send you the relevant trip dossier along with a 90 day fixed quote, terms and conditions.